Female Innovation Day: Pitch & Networking Event, 14 December 2012, Eindhoven

Friday, December 14, 2012 from 12:45 AM to 6:00 PM

Eindhoven, Netherlands
Who's Going
Loading your connections...
Event Details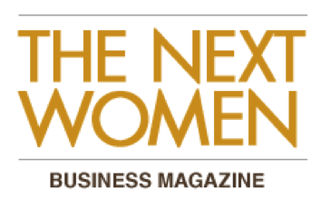 Female Innovation Day: Pitch & Networking Event

Location:
High Tech Campus 1
The Strip, Conference Center

5656 AE, Eindhoven

Date: 14 December, 2012
The NextWomen invite you to Female Innovation Day, The Next Women Pitch event, a pitching & networking afternoon with investors.
The Pitch Event aims to support women-led businesses prepare and practice their investment pitches with a real panel of investors. The event will give women founders (experienced or with little or no experience in fundraising) a first review of their business plan by experts and investors and initial practice of their pitch in a friendly environment, gaining first-hand insights and feedback from experienced investors from the judging panel.
10

 

women-led startups will follow a pitch-workshop to practice their pitch in the morning , and in the afternoon will present their pitch to a panel of investors and audience of guests. (register via eventbrite as pitch-preneur)
Guests will be able to watch the pitches in the afternoon (register via eventbrite as attendee)
2 Inspiring key-notes by an entrepreneur and an investor

The Pitch Events for Female Entrepreneurs are highly appreciated events organized since the start of The NextWomen end of 2008 at the request of our readers. It provides an excellent networking opportunity with the possibility to make lasting business connections. More than 200 female entrepreneurs have pitched through The Next Women.
 "It was such an experience to participate in TheNextWomen! The feedback from the panel was invaluable, the people met most intriguing, and the whole experience exhilarating. Thank you for making the event such a blast! I truly enjoyed every minute of it, but can only imagine how much work it took to make it happen so smoothly."
For more information go to: http://www.thenextwomen.nl/category/pitchevents/the-next-women-pitch-events/
Also watch our video report: http://www.youtube.com/watch?v=UwamcLkTrL4&feature=player_embedded
Agenda: 

9.00 Registration Pitch-preneurs
9.20 Introduction The Next Women Pitch event by Simone Brummelhuis
9.30 -12.00 Workshop for Pitch-preneurs.
12.00 Lunch for pitch-preneurs

Agenda (12.30-18.00 open sessions: for all)

12.30-13.00 Registration other Attendees, Speakers & Panel, Networking
13.00 Introduction by Simone Brummelhuis - CEO The Next Women
13.05 Introduction by Bert-Jan Woertman - High Tech Campus
13.10 Introcuction by EZ
13.15 Investor Key-Note by Mechteld Petersen, Brabantia
13.35 Introduction Judging Panel & Investor Tips
13.50 - 15.05 Funding Pitches & Demo's by 5 companies
15.05 - 15.20  Networking Break
15.20 - 15.35 Entrepreneur talk by Jackie Schooleman, Virtual Proteins

15.35 - 16.50 Funding Pitches & Demo's by 5 companies
16.50 - 17.00 Winner announcement
17.00 - 18.00 Closing & Networking
If you want to attend this Event please respond asap via simone at thenextwomen dot com and register via eventbrite
If you want to present at this evening as an entrepreneur, please contact simone at thenextwomen dot com and register via eventbrite 
 You will need to submit your power point with your presentation slides 7 days prior to the event.
____________________________________________________
The Pitch Events are being supported by the Ministry of Economic Affairs (EL&I) of The Netherlands.
____________________________________________________
SPEAKERS 
Investor Key-Note by Mechteld Petersen, Brabantia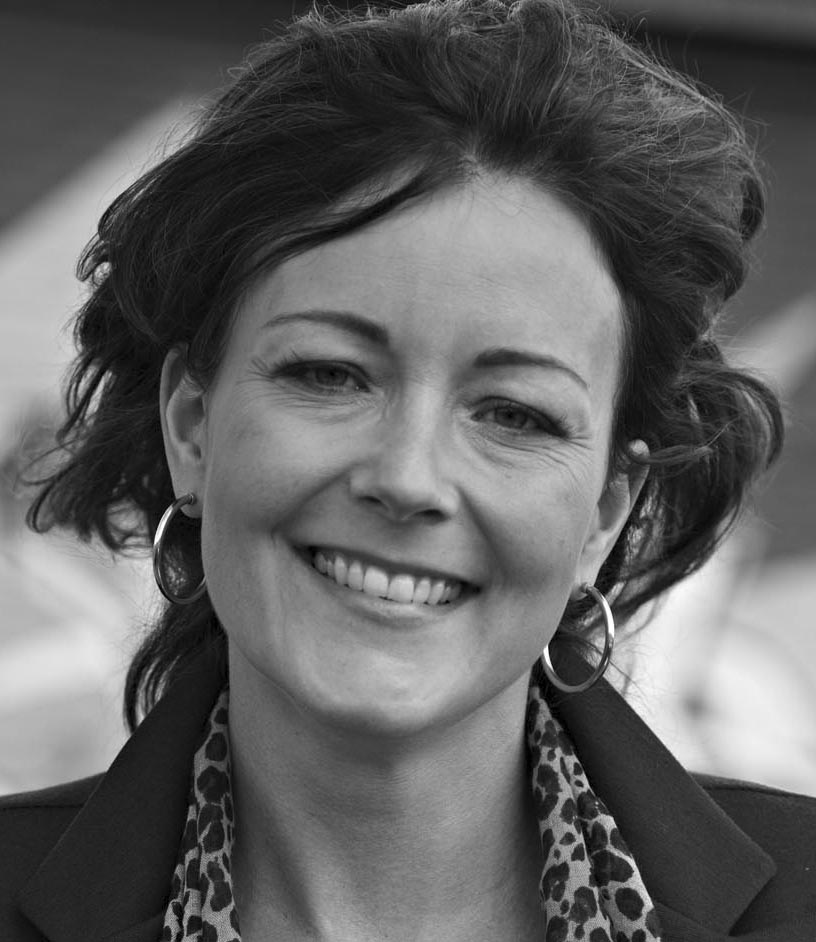 Mechteld is a strategist and connector for Brand, Marketing and Innovation. For 15 years she has been contributing in this "value creating" field and has worked for big brands like Mars, Brabantia and Quinny. She studied Industrial Design and Engineering at the TU Delft. Her current position is Value Director at Brabantia. She is responsible for The Value Factory, a new multidisciplinairy brand, marketing and product innovation department. Her main motivation: inspire & connect people.
Entrepreneur talk by Jackie Schooleman, Founder & Owner of Virtual Proteins BV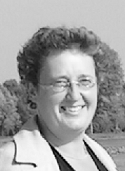 After graduating cum laude at the Design Academy Eindhoven in 1986 , Jackie started a career as contract product designer. She is highly experienced in solving complex problems in 3D, in product design & visualization, using Virtual Reality and other high end computer technology.In 2004 she founded the private company Virtual Proteins BV in Eindhoven. The company offers revolutionary 3D solutions in healthcare and in the pharmaceutical industry.Her goal is "to change the world of life sciences", by helping surgeons to perform interventions better and more safe and by leading researchers in drug discovery tonew insights. Her challenge is financing the company all the way to global expansion. The "Friends of Virtual Proteins" help her to achieve this.At Virtual Proteins she is currently responsible for corporate strategy and innovations.


Bert-Jan Woertman, Marketing & Communications Director High Tech Campus Eindhoven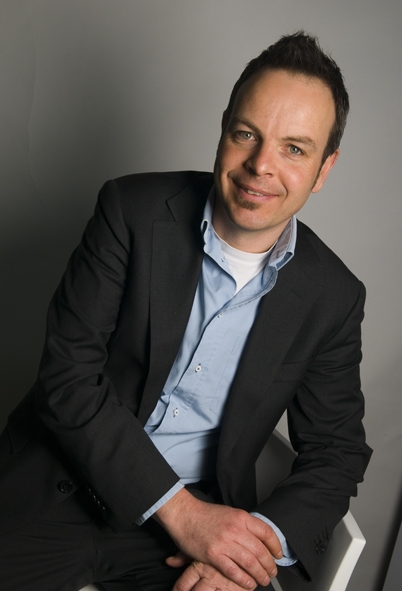 Bert-Jan Woertman is an enthusiast connector, creative communicator and concept developer. Starting in 1998 Bert-Jan worked in various Human Resources Management roles within Philips Research, Philips Healthcare and Corporate Philips. In 2006 Bert-Jan moved to the position of 'Operations Manager The Strip' at High Tech Campus Eindhoven. As of January 2008 he is responsible for Business Development & Communication. He is dedicated to increase and realize the full potential of the Campus Open Innovation Ecosystem. Bert-Jan is member of Campus Site Management Team since 2004. Through the years he has built up an extensive and varied network in high-tech, business, creative industry and public sector.
Anja Steentjes, Policy Advisor Ministry of Economic Affairs, Agriculture and Innovation

Anja Steentjes has an university degree in societal sciences and Krauthammer sales and management. She worked several years in an business environment, an agency for implementation of policies and presently as an policy advisor of the Ministry of Economic Affairs, department of entrepreneurship. Current topics are women entrepreneurship and Feniks Award (restart after bankruptcy).
____________________________________________________
THE JUDGING & FEEDBACK PANEL 
Odette Oostindiën - Founder of Shakie's Fresh Fruit Shakes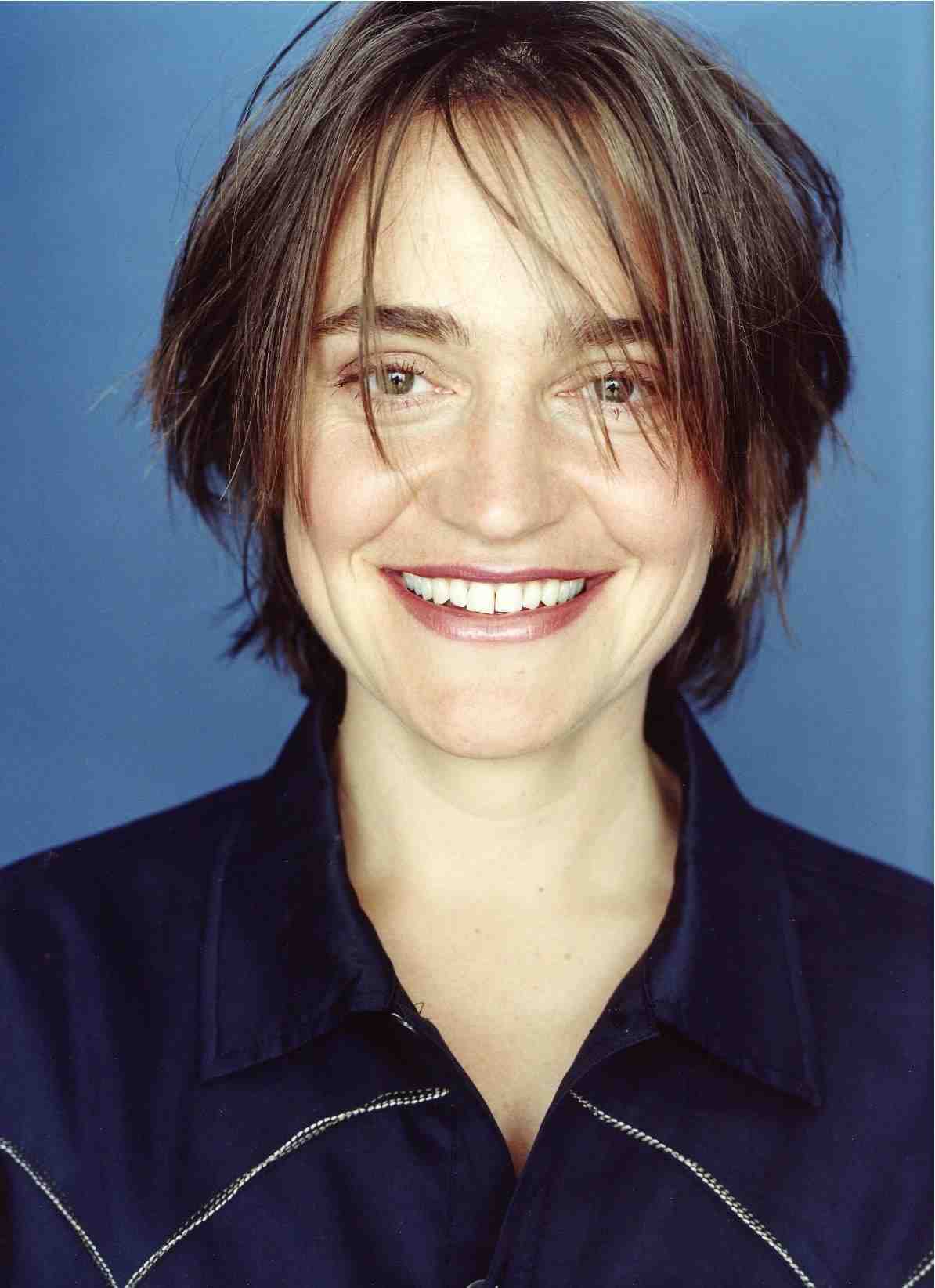 Odette Oostindiën is the founder of Shakie's fresh fruits shakes. Shakie's started in 1997 with a store at Utrecht Central Station, and eventually evolved into 6 stores on the main stations of the Netherlands. Everyday about 3,000 customers opted for the healthy and organic shakes, juices, bagels and other treats of Shakie's. After more than 10 years, Odette her company was sold to the Dutch Railways.In recent years she has been active as an informal investor and advises various companies as well as their shareholders. In addition, she develops from Sequoia Concepts, along with Basalt Film, a television production on Top women.  She started Toptuinhuis.nl, and she is busy with the creation of Bike2Business. The common thread? Entrepreneurship! With a focus on sustainability.
Robert Verwaaijen - Principal at Prime Ventures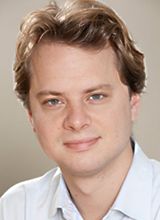 Rober Verwaaijen is 'Principal' at Prime Ventures, a leading European Venture Capital Fund. Prime Ventures owns more than €275 million in several funds and invests in quick growing tech start-ups. Robert is actively involved at Prime's investment in Thusibezorgd.nl, e-Buddy, Layar and Mendix. Before he started at Prime Ventures in 2009, Robert started his career at the PA Consulting Group in New York. After this he worked at the Monitor Group from both New York and London. In this function Robert advised in Europe, North-America and the Middle East on the subject of strategy and organization. 
Martijn Blom - (co)founder of De Investeerdersclub, Droomzaken, AlsKool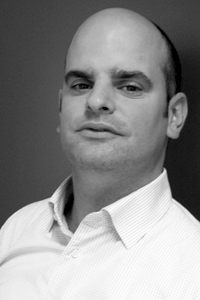 Martijn Blom is (co)founder of 'de investerdersclub', droomzaken and more recently alsKOOL. He has been an (investing) entrepreneur since 2003, when he started at JongeHonden. He is one of the regular experts in the FD-item 'Starter Doorgelicht' and co-author of the 'handboek informal investment' that was released earlier this year.De Investeerdersclub is a network of about 50 active informal investors in which propositions, capital and entrepreneurship come together, strengthen each other and are transformed into succesfull companies. Recently alsKOOL was co-founded by Martijn. Droomzaken is an small (informal) investment company. Martijn is a father of two little girls. He enjoys the good live in Brabant, occasionally likes to torture himself by taking a short run and happens to be irrationally passionate about NAC Breda. 
Rob Savelkoul - partner at TRICEPS for Green, Purchasing and Value Chain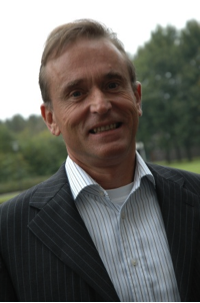 Rob had an international career at Philips for the past 32 years living in Japan, Hong Kong, Singapore and Austria. He worked in general management, marketing, purchasing and supply chain functions. He started up new businesses and new activities, by bringing people together as a team and coached them along the path of success. Most recently he was Senior Vice President for Supply. Currently Rob is partner at TRICEPS for Green, Purchasing and Value Chain. Beside this he is in his private life setting up a green and sustainable life on his self- sustaining farm. He is married and father of three daughters.
Margot Nijkamp - Managing Director Red Bluejay Foundation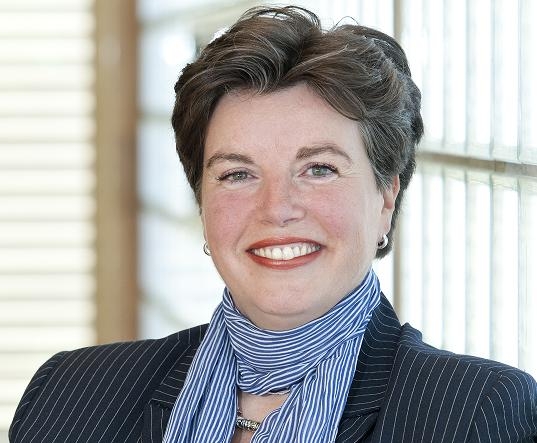 The career of Margot Nijkamp-Diesfeldt is characterized by the start-ups of organizations such as Packard Bell Europe, Intermec EMEA, Emergency One and scientific open innovation institute Holst Centre, where she was involved on an MT-level. Margot's responsibilities in these start-ups were in Human Resources, Communication and Operations – starting as a pioneer requires a generalistic perspective. Meanwhile in 2012 a new start-up is launched: the Red Bluejay Foundation, where Margot Nijkamp has been appointed Managing Director. The Red Bluejay Foundation is a spin-off from Holst Centre and will focus on the generating new ideas, advancing knowledge exchange, explaining open innovation and co-creation and creating jobs for young talent.
Mirjam Kramker - Investor at Suikeroom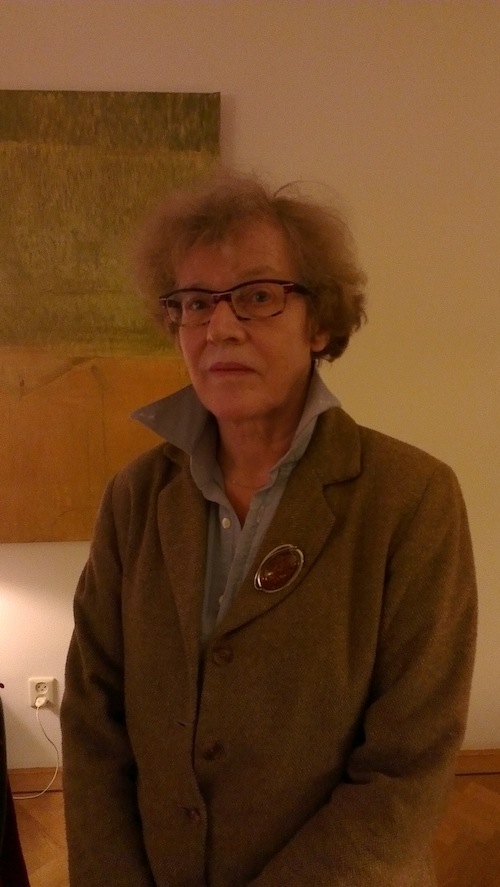 Mirjam Kramer had a career at very diverse companies such as PTT, Leger des Heils and Ahold. For 10 years she was board member of the VVD Amsterdam and Amsterdam-centrum, member of the City Council Amsterdam, where she was responsible for education, culture, social care and 'creative economy'. She also got involved in the field of renewable economy. Now retired, she is involved with the Amsterdam-Amstelland police force and has founded a foundation that grants micro-credits to women.
Anita de Groot - Director owner AIM consulting Group, co-founder Women Professionals Group.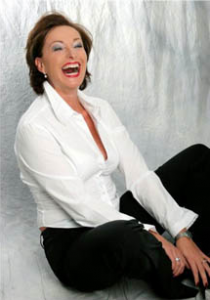 Anita de Groot- Hanegraaf is director owner at AIM Consulting Group. AIM advises and guides national and international organizations and directories to realize their company goals in the field of business strategy, organization and communication. Anita also is co-founder of Women Professionals Group. Women Professionals Group supports female entrepreneurs in the field of strategy, organization, personal development and acquiring financial means. 
Yves Wintraecken -  Entrepreneur & Manager disruptive solutions.

Yves Wintraecken has held several senior executive positions in both corporate organisations and startups/ incubators. Yves has years of experience in business development and strategy, always addressing global markets. During this time, Yves has introduced numerous new business concepts, customer propositions and business models. Yves can demonstrate real-life experience in successfully launching revolutionary business initiatives. Yves participates in start-ups in an executive as well as advisory role.
Herman Kienhuis - Investment direct at SanomaVentures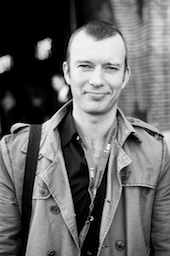 As of April 2012, Herman is investment director at SanomaVentures, the new initiative of the European media & learning group Sanoma to invest in internet start-ups.For the last four years, he has led the digital business development initiatives of Sanoma Media Netherlands, focused on video, social and mobile. Amongst others, he was responsible for the Planet of the Apps development program, started in 2010, with which Sanoma created a leading position in mobile and tablet publishing in the Netherlands.  Prior to this, he was strategy and M&A director for Sanoma Media in the Netherlands and he worked for six years as a strategy consultant at McKinsey & Company. Herman holds a masters degree in Chemical Engineering from Rijksuniversiteit Groningen and an MBA from INSEAD. He combines a strong interest in digital media, innovation and sustainable development with a love for vintage design, indie music, family life and slow food.
Simone Brummelhuis - VP Europe, Astia and CEO of The NextWomen
Simone Brummelhuis is the founder of The NextWomen, the Female Business Brand for entrepreneurs, start-ups and investors. She was VP Europe of Astia and on the European Advisory Board of Astia.org, the global network and venture accelerator for high-growth women-led companies. She is co-owner and was managing director of IENS, the largest restaurant guide platform in The Netherlands. She is judge on StartupWeekend, 3DaysStartup, The Founder Institute, the Accenture Innovation Awards, the Everywoman in Technology Awards, the Sprout Challenger Awards and more. She is a frequent speaker through  TheNextSpeaker.
____________________________________________________
For more information:
Simone Brummelhuis (simone[at]thenextwomen.com or + 31626068919)
About The Next Women
TheNextWomen.com is the first award-winning online Women's Business Magazine with a focus on startups and growing businesses, led, founded or invested in by women. It brings news on business, events, funding and tech from a female angle and interviews and profiles Female Business Heroes, making them notable and quotable.
The NextWomen is on a growth path to become the definitive international Female Business Magazine, both online on the i-pad and in print, while connecting women-led companies with each other, investors and experts through its The NextWomen Business Club.
The focus is on early stage and growing business, be it in the media, service, retail, communication or any other industry, with a tech or internet angle - from Silicon Valley to Europe, Latin America, Africa and Asia.
The NextWomen run Pitching & Funding events – Dragon's Den workshops for women-led companies – Kitchen Dinners for leading entrepreneurs and other high profile networking events. It has developed an international paid mentoring programme to connect entrepreneurs with serial entrepreneurs and experts.
____________________________________________________
Testimonials of Previous Events (in Dutch and English)
"Dank voor het goed georgansieerde en geslaagde event afgelopen dinsdag! Ik heb veel geleerd en hele leuke reacties gehad en 4 hele goede business cards!"
(ondernemer)

"Ik vond het helemaal geweldig gister, en de avond heeft me veel gebracht. Wat een positieve energie (ondernemer)

"Dank voor de erg geslaagde avond. Er zijn een aantal dames die ik verder op weg zal helpen". (investeerder)

"Vond het een mooie mix, van mensen die al echt een business hebben gebouwd en starters."
(ondernemer)
"Ik was erg onder de indruk van de kwaliteit van de ondernemers" (investeerder)
_____________________________________________________________
"Thankfully, it was not Dragons Den and the feedback I got was both constructive and positive, and as I watched the other 9 women pitch I realised that raising money is a process, a journey, some of whom were much further along than others, but EVERYONE has to walk a similar path if they are to succeed in raising money for a business that you are brave enough to go out there and grow."  
(entrepreneur)
"Because I pitched at the event, I got 3 meetings actually with different interesting people/VC's :)"
(entrepreneur)
____________________________________________________
Media Partners: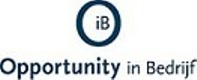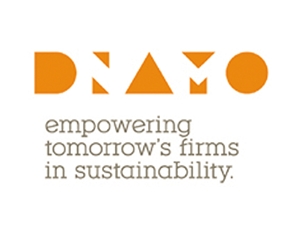 Have questions about Female Innovation Day: Pitch & Networking Event, 14 December 2012, Eindhoven?
Contact TheNextWomen
Attendee List
Sort by:
Date
When & Where


High Tech Campus (Conference Center on The Strip)
1 High Tech Campus Eindhoven

5656 Eindhoven
Netherlands
Friday, December 14, 2012 from 12:45 AM to 6:00 PM
Add to my calendar
Organizer
TheNextWomen
TheNextWomenis builds formats to support the growth of female entrepreneurs -from startups to companies making millions. We provide entrepreneurs from around the world with access to capital, resources and networks, offering our community a support infrastructure critical for success.