If your guilty pleasure is true crime, this DC festival is sure to thrill, chill, and delight you.
Brittany Kerfoot

• 13 sep.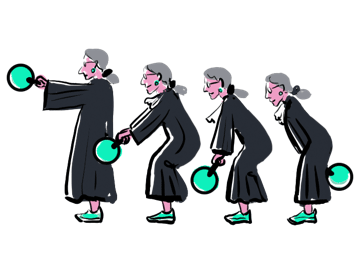 Populaire evenementen: Washington
za., sep. 29, 6:30am
The Lawn at Oklahoma Ave RFK Stadium Campus, Washington DC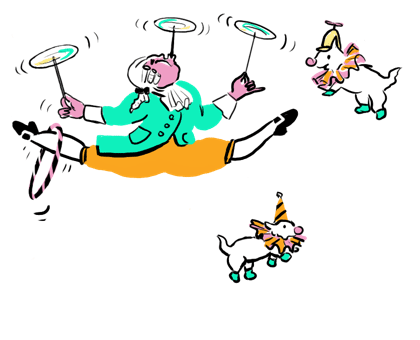 vr., sep. 21, 10:00pm
Policy Restaurant & Lounge, Washington, DC
za., sep. 22, 3:00pm + 1 extra evenement
Ozio Rooftop, Washington, DC
zo., sep. 23, 2:30pm
Georgetown University Hotel & Conference Center, Washington, DC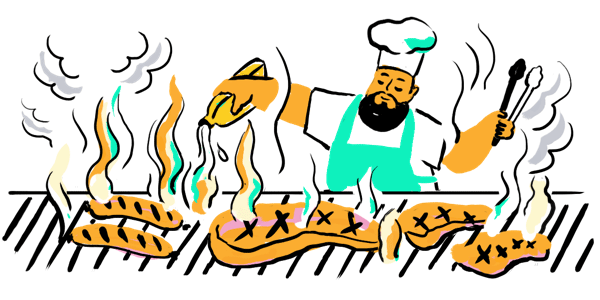 Nieuwste artikelen
The ultimate calendar of fun things to do in Washington, DC today, this weekend, and beyond.
The District has great eateries and unique bars, but if you really want to get to know the city, you need to look below the surface.
Brittany Kerfoot

• 3 sep.
za., sep. 29, 10:00pm
SAX Restaurant and Lounge, Washington, DC
vr., okt. 19, 8:00pm
Coolidge Auditorium, Library of Congress, Washington, DC
za., okt. 27, 3:00pm
Vivid Lounge, Cloak & Dagger, Red Lounge, Amsterdam Lounge, Pure Lounge, Provision No. 14, Washington, DC

vr., sep. 21, 7:30pm
Abramson Family Recital Hall - Katzen Arts Center, Washington, DC
vr., sep. 21, 9:00am
National Portrait Gallery, Washington, DC
vr., sep. 21, 9:45pm + 59 extra evenement
The Big Hunt, Washington, DC
zo., sep. 23, 2:00pm + 15 extra evenement
SAX Restaurant and Lounge, Washington, DC
za., okt. 6, 3:00pm + 2 extra evenement
do., okt. 11, 6:15pm
Walter E. Washington Convention Center, Washington, DC
vr., okt. 19, 5:00pm + 2 extra evenement
Shop Made In DC, Washington, DC
ma., sep. 17, 8:30am
American Institute of Architects, Washington, DC
vr., sep. 21, 12:30pm + 1 extra evenement
Howard University School of Business, Washington, DC
ma., sep. 24, 8:00am
Metro DC (see schedule for venue addresses), Washington, DC
ma., sep. 24, 8:30am
Department of Transportation, Conference Center, Washington, DC
wo., sep. 26, 6:30pm
Booz Allen Hamilton Innovation Center, Washington, DC
ma., nov. 5, 9:00am + 3 extra evenement
Day 1 - Monday, 5 November 2018: Georgetown Law, Day 4 - Thursday, 8 November 2018: Capitol Hill
ma., sep. 17, 8:30am
American Institute of Architects, Washington, DC
vr., sep. 21, 12:30pm + 1 extra evenement
Howard University School of Business, Washington, DC
ma., sep. 24, 8:00am
Metro DC (see schedule for venue addresses), Washington, DC
ma., sep. 24, 8:30am
Department of Transportation, Conference Center, Washington, DC
wo., sep. 26, 6:30pm
Booz Allen Hamilton Innovation Center, Washington, DC
ma., nov. 5, 9:00am + 3 extra evenement
Day 1 - Monday, 5 November 2018: Georgetown Law, Day 4 - Thursday, 8 November 2018: Capitol Hill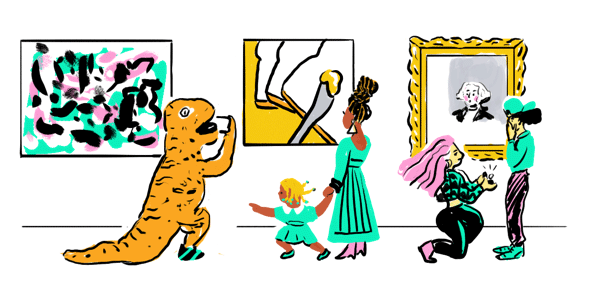 ma., sep. 24, 7:00pm
Gaston Hall - Georgetown University, Washington, DC
do., sep. 27, 9:00am
Georgetown University, Washington, DC
zo., sep. 30, 10:00am
Yard's Park Boardwalk/Great Lawn, Washington, DC
ma., okt. 1, 5:00pm
Walter E. Washington Convention Center, Hall D, Washington, DC
do., okt. 11, 6:00pm
National Gallery of Art, Washington, DC
do., okt. 25, 6:00pm
Ronald Reagan Building and International Trade Center, Washington, DC