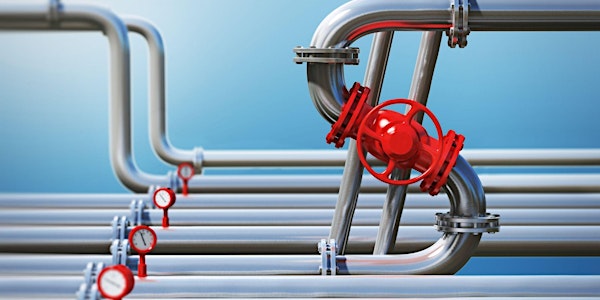 10th Pipeline Maintenance and Integrity Management
Strategic leaders from major O&G Companies, Pipeline Owners/Operators, Gas TSOs and Refineries to brainstorm
Refund Policy
Contact the organizer to request a refund.
About this event
10th Pipeline Maintenance and Integrity Management for Oil & Gas Industry is bringing together technical and strategic leaders from major O&G Companies, Pipeline Owners/Operators, Gas TSOs and Refineries to brainstorm on major challenges in pipeline integrity and adopting optimal maintenance strategies for smooth operations. This year's event will have a focus on pipeline integrity management, maintenance & inspection processes, crack assessment, corrosion prevention & upgraded technologies application as well as look at the impact of Hydrogen, biogases into the existing pipeline systems.
The event will enable participants in gaining a competitive advantage by benchmarking their strategies alongside proven best practices shared by our decision-makers. This is ensured through exchange of pragmatic ideas, problem solving & high-quality peer-to-peer networking environment.
TOPICS
Assuring European Pipeline Integrity
Field pipeline rehabilitation with inline technique
Challenges and solutions for difficult to pig applications
Future of integrity management for cross country hydrogen pipelines
The remote control, detection and tracking of pigging operations in O&G pipelines
Integrity management of Flexible pipelines