One day and one night of abundance in space and time. You, us and the horizon.
About this event
How does this sound to you?
Spending 24 hours on The Hague's quiet South Beach. Experiencing your own undivided attention between two sunsets, with a view of the horizon, the waves, the tides and the weather.
Experiencing abundance in time and space, in the attentive company of (maximum) 24 other mindful observers.
This 13th edition of the 24-hour horizon observation, and the first international one, is prepared and hosted by artist Bruno van den Elshout (NEW HORIZONS, Whatever the Weather) and communications expert Helen Hartmann (First Aid for Text).
Curious
If you would like to get an impression of what a 24-hour horizon observation feels like, please visit www.newhorizonsahead.nl/observations for photos, impressions and links. Before signing up, please ask for the detailed invitation, so you will know how to prepare for the adventure.
You can sign up until Mon 25 May 2020 at 9AM.
Corona restrictions
** Due to restrictions in group gatherings until 1 June, it is very likely that we will start this observation in pairs for the first 1.5 hours of the observation. If further adjustments to the regular set-up are needed, we will arrange our formation on the beach accordingly. **
Photo: Eric de Keizer / Horizon observation #11 - Spring 2019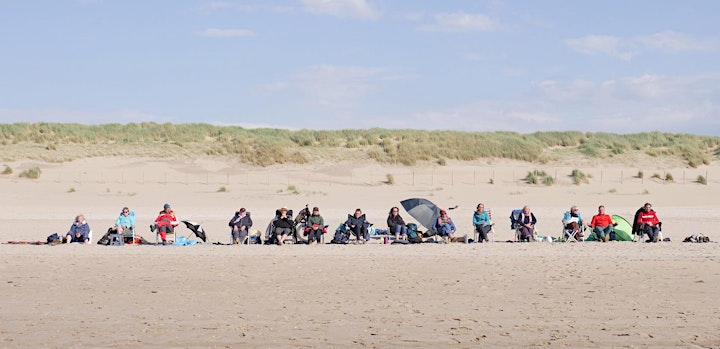 Organizer of 24-hour horizon observation 2020 International Edition