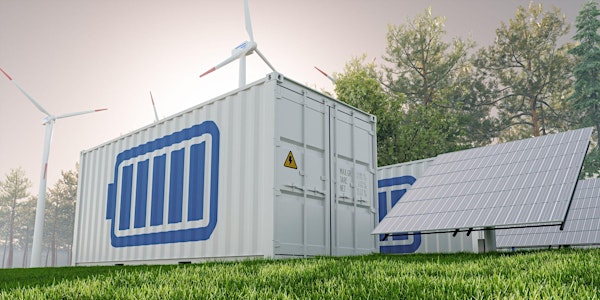 3rd Grid-Scale Battery Storage 2022
The conference will gather the European energy industry leaders to discuss the challenges and opportunities of battery storage technologies
Refund Policy
Contact the organizer to request a refund.
About this event
Energy storage and battery technologies provide a vital form of energy system flexibility across the whole electrical power system. With increasing penetration of renewable energy resources into the European power grid in recent years, the energy systems are becoming more variable and grid balancing without energy storage becomes more challenging. Energy storage technologies can be used to smooth the flow of power and to improve the overall grid reliability.
The conference 3rd Grid-Scale Energy Storage 2022 will discuss challenges and opportunities of advanced grid scale battery storage infrastructure to increase flexibility in the power system, focusing on the opportunities and barriers of EES implementation on the European market.
3rd Grid-Scale Energy Storage 2022 will bring together the most prominent European energy industry leaders responsible for storage business development, system operation, strategy and innovation, to discuss the challenges of market integration of energy storage in Europe, the readiness of European storage infrastructure and its profitability. It is a small-scale meeting in a business-friendly environment for peer-to-peer interaction, discussing the latest advancements, business models and case studies of battery storage implementation in Europe on the strategic level.
TOPICS
Energy Storage and Modern Grid Infrastructure: Revenue Generation
C&I Customer Solutions: Lessons Learned & Application in Europe
EES as a Demand Response Unit – Nordic Grid Perspective
Energy Storage & Renewable Energy Integration
EES Development: Regulatory Barriers
European Business Models and Markets
European EES Infrastructure from a DSO Perspective
Strategic role of EES in Distribution Grid Management: Resilience-as-a-Service (RaaS) for Remote Markets