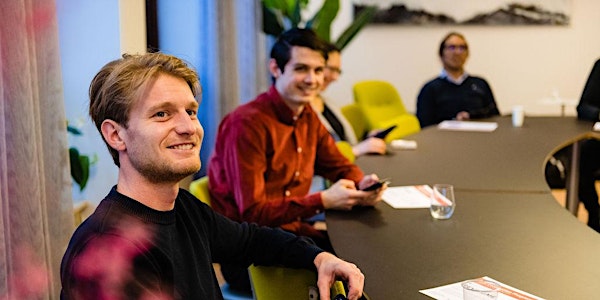 ACE your incubation application! | online info session
Questions about the ACE incubation program? Sign up for our online info session and get those questions answered before taking the plunge!
About this event
ACE Incubator is the university business incubator in Amsterdam and is powered by University of Amsterdam (UvA), Vrije Universiteit Amsterdam (VU), Amsterdam University of Applied Sciences (HvA) and Amsterdam University Medical Centers (UMC).
Twice a year, we select a batch of students, researchers and professors that have an innovative tech or science startup idea. Through our 10-week incubation programs that take place in the Spring (May) and in the Fall (November) we're supporting them to become sustainable, high growth ventures. Our mission is to bridge the gap between academic knowledge and entrepreneurship. Applications for the next program (starting November 14, 2022) are open now. Applications are open until October 17, 2022.
During this online info session our team will make sure that no question will remain unanswered. Are you a student, researcher or professor with an innovative tech or science business idea? The ACE incubation program will get you going!
More information can be found here.