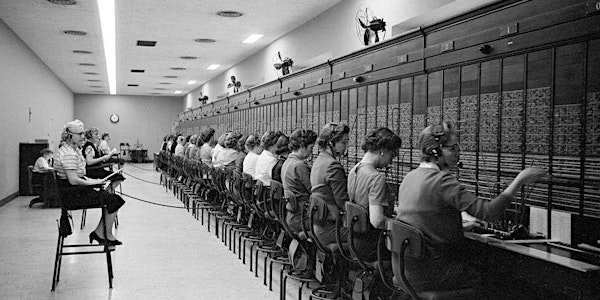 Across Access Autonomy: Re-thinking Hybrid Culture | Research Nights
This Research Night gathers thoughts and tools for truly inclusive cultural programming
Date and time
Thu, 23 Feb 2023 10:00 - 11:30 PST
About this event
This is a hybrid event. Online participants can join the following link on 23 February, 7.00pm (CET): Click here to join directly.
As part of thinking of het Nieuwe Insituut as testing ground (for an internet beyond platform capitalism), the Research team invites you to think along with speakers and participants, test out tools, and ultimately work towards a lasting impact in autonomy across spaces.
Across Access Autonomy: Re-thinking Hybrid Culture is an event that gathers thoughts and tools for truly inclusive cultural programming that is independent from mainstream platforms and experimental in its approaches to hybridity. In a post-pandemic setting, centralised and commercial platforms and providers have taken over the "online" lives of cultural institutions, often offering limited options for access, inclusivity and participation.
During this event, we will examine how we might work with free and open-source tools before, during, and after an event - stepping away from speculative technologies and realising digital culture in alternative ways. In recognising that platforms also become epistemic and infrastructural institutions affecting cultural production, we will question what other hybridity is possible, highlighting past, existing and potential avenues.
This is a hybrid event. Online participants can join the event via BigBlueButton on Thu. 23 February, 7.00pm (CET): Click here to join directly.
In case you are not familiar with the platform BigBlueButton where this event will take place, please see the: BigBlueButton User Guide
Disclaimers
We would also like to inform you that the event will be recorded.
During this event there will be a photographer. We will provide green badges for participants who do not prefer to be photographed.
About the organiser
Nieuwe Instituut is het nationale museum voor architectuur, design en digitale cultuur. Nieuwe Instituut houdt zich bezig met de grote ontwikkelingen in de maatschappij, zoals de krapte op de woningmarkt, de energietransitie, de opkomst van kunstmatige intelligentie, mobiliteit of het gebruik van de publieke ruimte. Ontwerpers, waaronder architecten en digitale makers, kunnen aan die ontwikkelingen een belangrijke bijdrage leveren. Nieuwe Instituut toont het werk van ontwerpers, brengt mensen met elkaar in contact, verzamelt, ontwikkelt en deelt kennis.