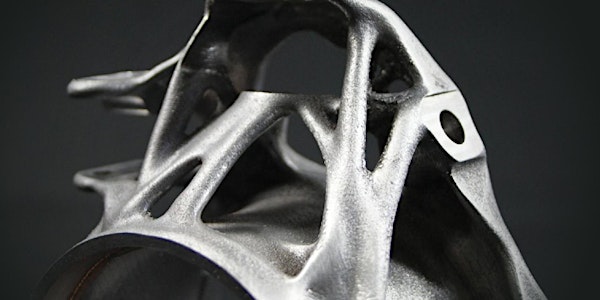 Additive Manufacturing (virtual) session: Making to Managing in Minutes
From Making to Managing in Minutes - The Additive Manufacturing Journey in Simulation Software - virtual workshop.
About this event
17/03/20 COVID-19 update
In Summa acknowledges the risks and limitations some engineers/companies might encouter because of the current situation surrounding COVID-19 and its uncertain future. Therefore, we are hosting this workshop in a virtual environment. Feel free to register and join us for this interesting afternoon (most likely from the comfort of your office chair).
Updated agenda below
Additive Manufacturing, also known as 3D printing, has gone from 'hard to comprehend' to 'super trend'! From large companies with massive printers to hobbyists with a starter kit at home. With new materials and applications, new industries join the hype. But how exactly do you make sure you get that magical 'first time right'?
The answer: Simulation Software. We'll show you in one afternoon. The workshop will show and present new and revolutionary technology such as Generative Design, material data management and AM simulation. In 3 sessions, with time to ask your questions in between, we will take you on our AM journey all the way from Making to Managing.
Agenda:
13:50 - 14:00 Virtual 'walk-in'
14:00 - 14:30 Part 1
Welcome & Introducing MSC Software & AM
Making: Polymers & composite printing + Digimat
14:40 - 15:10 Part 2
Making: Metal printing in SLM and DED + Simufact
15:20 - 15:50 Part 3
Making: Generative Design + Apex
Managing: Data managment + MaterialCenter
Definitely join this workshop if you're a:
Design Engineer that designs parts manufactured with 3D Printing
Reseller of AM machines (of all technologies)
Project engineer that wants to control their AM process
Project manager that manages AM driven projects
CAE Engineer or simulation enthusiast in general