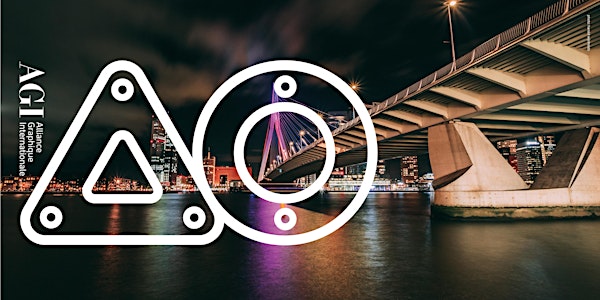 AGI OPEN 2019 Design Festival
AGI OPEN 2019. Not a standard conference, but a festival of creativity! A full day of creative talks, workshops and inspiration.
When and where
Location
Walhalla Canteen Veerlaan 11 3072 AN Rotterdam Netherlands
About this event
AGI OPEN 2019 is in progress! Nothing is finished. Everything is changing. AGI OPEN 2019 embraces the unpolished, the unfinished, the insecure, the quest...
We are not a conference. We are a festival! One full day of meeting friends and colleagues during inspiring talks and workshops hosted in ten venues around a quaint square in Rotterdam. No one knows where the future brings us, in the meanwhile WE CREATE! Let's celebrate the unknown.
In the philosophy that multiple smaller experiences are richer than one huge mega event AGI OPEN 2019 breaks with a linear line up of speakers. Offering a different approach AGI OPEN 2019 will be a solid one day festival in its core meaning. A festive celebration of the richness, expression and appearance in anything related to graphic design and visual communication. Packed with lectures, talks, panel discussions, informative sit-ins, informal meet and greets and workshops. A hang out for genuine graphic design aficionados, sprinkled with good food and good drinks.
Join us and jump from topic to topic. Do not just listen to us, we are curious about you! Lets have a talk over a drink together.
Come join us and get inspired!
Check out the latest programme below and on > http://2019.agi-open.com/cms.php. Please note these slots can still change a bit.