Violist Merel Vercammen en pianist Dina Ivanova presenteren hun album 'The Boulanger Legacy' met een live concert in de Domkerk
About this event
Merel Vercammen en Dina Ivanova presenteren in de Domkerk een programma dat de grote reikwijdte van de invloed van de zussen Boulanger laat zien, met muziek van Lili en Nadia Boulanger, Grazyna Bacewicz, Leonard Bernstein en Astor Piazzolla.
Het concert duurt een uurtje. Kom even langs voor je broodnodige dosis live muziek!
The Boulanger Legacy in de pers:
"Samen weten zij het ensemblespel op een zeldzaam hoog niveau te tillen. Bij dit tweetal wordt kamermuziek een medium zonder pietluttigheid of valse ijdelheid. Vercammen en Ivanova musiceren met het hart op de tong en dan zit je als luisteraar gekluisterd te luisteren. [...] Heerlijk zangerig klinkt de muziek van Lili Boulanger. Heel verfijnd ook. [...] De twee solisten treffen de melancholie en zwoele passie recht in het hart. [...] Dit smaakt naar meer en verdient zeker in de loop van het jaar in de prijzen te vallen." - Maarten Jan Dongelmans, DE GELDERLANDER ⭐⭐⭐⭐⭐
"Een prachtig album [...] Vercammen en Ivanova breken vooral een lans voor de Poolse Grazyna Bacewicz met een indringende uitvoering van haar Derde vioolsonate. Bernsteins Vioolsonate is een verrassend jeugdwerk, gaaf gespeeld. En dat ook Piazzolla bij Nadia studeerde, zegt iets over haar aantrekkingskracht. Zijn Le Grand Tango misstaat absoluut niet in dit mooi geprogrammeerde en uitgevoerde recital" - Peter van der Lint, TROUW ⭐⭐⭐⭐
"Vercammen en Ivanova spelen jaloersmakend goed samen. Ze vinden timbres te over, van altvioolachtige diepte tot ijle hoogte. Mooi hoe ze van zelden gehoorde stukken een dwingend parcours maken." - Guido van Oorschot, DE VOLKSKRANT ⭐⭐⭐⭐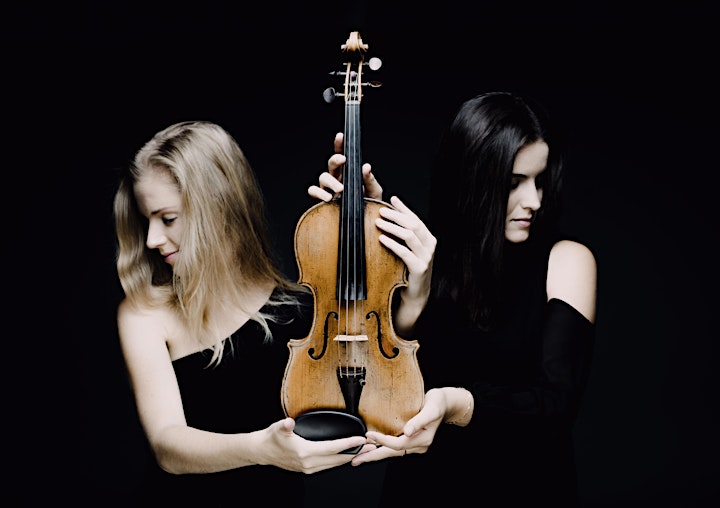 Goed om te weten:
We volgen bij dit concert de maatregelen van het RIVM en de Rijksoverheid en vragen u dit ook te doen. U hoeft voor dit concert geen "toegangstest" of PCR test te doen, wel vragen we bij binnenkomst of u gezond bent. Mocht u om gezondheidsredenen last-minute moeten afzeggen dan krijgt u het aankoopbedrag (minus de Evenbrite fee) teruggestort.
Hopelijk tot 20 juni!