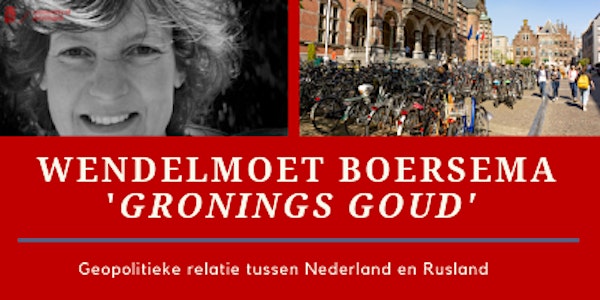 Alumni Evening in Brussels
Meet fellow alumni from the University of Groningen.
By University of Groningen | Ubbo Emmius Fund
When and where
Date and time
Thu, 21 Apr 2022 18:00 - 21:00 CEST
Location
The Benelux House Rue de la Régence 39 1000 Brussels Belgium
About this event
We can finally meet each other again in Brussels with an insightful presentation from Wendelmoet Boersema about the geopolitical relationship between The Netherlands and Russia.
The Brussels Alumni Board kindly invites you to an evening with the author and nominee for the Brussels Prize, Wendelmoet Boersema (UG-alumna), on 21 April 2022 at 18:00hrs (CEST). Join us to gain insights on the geopolitical relationship between the Netherlands and Russia and meet with fellow alumni, who live and work in Brussels.
The event is kindly hosted by the Benelux General Secretariat and takes place at the Benelux House, Rue de la Régence 39 , 1000 Brussels.
You can already get your ticket via Eventbrite.
About the organiser
University of Groningen Alumni Chapters 
The University of Groningen (UG) hosts events in cities across the world. From Jakarta to Berlin to San Francisco, alumni meet each other in regions where many Groningen alumni reside. The University has tight knit groups of alumni in some areas, that organize gatherings a few times per year. Some of them have established a local board with objectives. We call them our international alumni chapters. We support international alumni chapters by offering UG representation at events. Traveling staff and board members love to interact with alumni and share UG developments. Moreover, professors and faculty members of the University provide interactive lectures and address some of the world's most pressing challenges they are working on. 
Chapters are established in New York City, Washington DC, San Francisco, Hong Kong, Singapore, Zurich, Berlin, Jakarta, Brussels and there are more to come.