Amsterdam Life Sciences Café; Wouter Bos about The Life Sciences & Health p...
Description
A unique opportunity to find out more, as the team from de Amsterdam municipality and the Amsterdam Economic Board that wrote the plan will be present as well.
The programme:
- Wouter Bos will give a concise presentation of the plan,
- Ample time for questions from the audience
- Drinks
Hope to see you at Café Polder. This location offers an attractive, informal atmosphere, but spaces are limited, so do not wait too long to register. The Amsterdam Life Sciences Café is free of charge.
We hope to see you on 7 March!
We work with a waitinglist to secure the right balance of attendees from the private sector, knowledge institutes and government organisations. After registration final tickets will be issue tickets as soon as possible.

About the Life Sciences Café
As well as offering presentations and debates, each Life Sciences Café event is a fantastic opportunity to meet and mingle with colleagues from the life sciences sector and representatives from the broader business community in Amsterdam. If you have any feedback, ideas or extra information that may influence future editions of the Life Sciences Café, please contact j.maas@amecboard.com.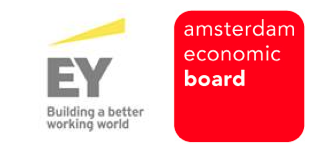 Organizer of Amsterdam Life Sciences Café; Wouter Bos about The Life Sciences & Health plan