On Thursday the 27th of May, we will be hosting an evening with Rutger Bregman!
About this event
With the book that became the international hit of 2020, Rutger Bregman turned our understanding of humankind upside down. Based on the latest insights from psychology, economics, biology and archaeology, he presented us with a new outlook on the history of our species, showing us people are not essentially selfish and wicked, but are usually good. People are more likely to cooperate than to compete; more likely to trust than to distrust; more likely to be nice than to be mean.
Yet this is not the image of our species that we are usually presented with, and unfortunately also not the image that is central in our decision-making. The negative image of humankind that we have internalized, has far-reaching consequences. For when we think the worst of people, we also bring out the worst in them.
this evening, we will ask Rutger Bregman how we can do even better. How do we create circumstances that bring out the best in people? How do we bring out the best in ourselves? How do we deal with distrust? And how should we change our systems?
Come to this feel-good event, not because you are naive, but because you are realistic. Not because you want to hide from the misery in the world, but because you also want to see the good in people and want to help it grow.
About Rutger Bregman
Rutger Bregman is a historian and author. He writes for The Correspondent and has published five books on history, philosophy, and economics. His books Humankind and Utopia for Realists were both New York Times Bestsellers and have been translated in more than 40 languages. Bregman has twice been nominated for the prestigious European Press Prize for his work at The Correspondent.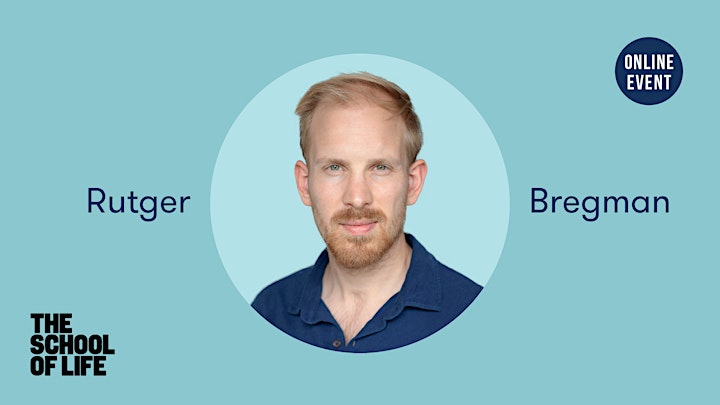 Date and time
Location
Refund policy
Organiser of An Evening with Rutger Bregman: Bringing out the Best