Appetite for ReConnections
Sales Have Ended
Registrations are closed
Sales have ended for this event, but be sure to look out for more in the future.
Sales Have Ended
Registrations are closed
Sales have ended for this event, but be sure to look out for more in the future.
Food, insights & things that could be, for all | Eten, inzichten en dingen die kunnen zijn, voor allen.
About this event
What are the best ways for us to live together? How do we both participate in society and find space to access our needs and desires?
Over several months, artist Katie Ceekay kept these questions close to heart, as she carried out the long-term socially-engaged project: Complex Public Service.
By attempting to run her artistic practice as a public service, Katie closely collaborated with several members of the local community, on a journey of deep togetherness, participation and connection through food. What was found was both a plethora of kindness to be nurtured, alongside alarming gaps in our basic social systems; gaps which might better be stitched back together via creative and realisable means.
Appetite for ReConnections publicly opens up the thinking behind this project, in a way that is accessible for all, through film, reflections and a shared meal. It is an event and a space to ask ourselves what we might need, to become curious, to let go of the dangerous divisive nature that is distracting us from our empathetic, togethering potential.
Sign up here to join the event on December 18th at De Westerkerk Leeuwarden.
This is a collaboration with art initiative VHDG and Welcome to the Village Festival.
www.katieceekay.com
———— 🍽 ———— 💡———— ♡———— 🍽 ———— 💡———— ♡————
🇳🇱
Wat zijn voor ons de beste manieren om samen te leven? Hoe nemen we deel aan de samenleving en hoe vinden we ruimte om toegang te krijgen tot onze behoeften en verlangens?
Gedurende een aantal maanden hield kunstenaar Katie Ceekay deze vragen nauw aan het hart bij de uitvoering van het langlopende maatschappelijk betrokken project: Complex Public Service.
Door te proberen haar artistieke praktijk als een openbare dienst te runnen, werkte Katie nauw samen met verschillende leden van de lokale gemeenschap, op een reis van diepe saamhorigheid, participatie en verbinding door middel van voedsel. Wat werd gevonden was zowel een overvloed aan vriendelijkheid die gekoesterd moest worden, als alarmerende hiaten in onze fundamentele sociale systemen; hiaten die beter met creatieve en realiseerbare middelen aan elkaar kunnen worden genaaid.
Appetite for ReConnections ontsluit publiekelijk de gedachte achter dit project, op een voor iedereen toegankelijke manier door middel van film, reflecties en een gezamenlijke maaltijd. Het is een gebeurtenis en een ruimte om onszelf af te vragen wat we misschien nodig hebben, om nieuwsgierig te worden, om de gevaarlijke verdeeldheid zaaiende aard los te laten die ons afleidt van ons empathische, gezamenlijke potentieel.
Meld je hier aan voor het evenement op 18 december as. in De Westerkerk Leeuwarden.
Dit is een samenwerking met kunstinitiatief VHDG en Welcome to the Village Festival.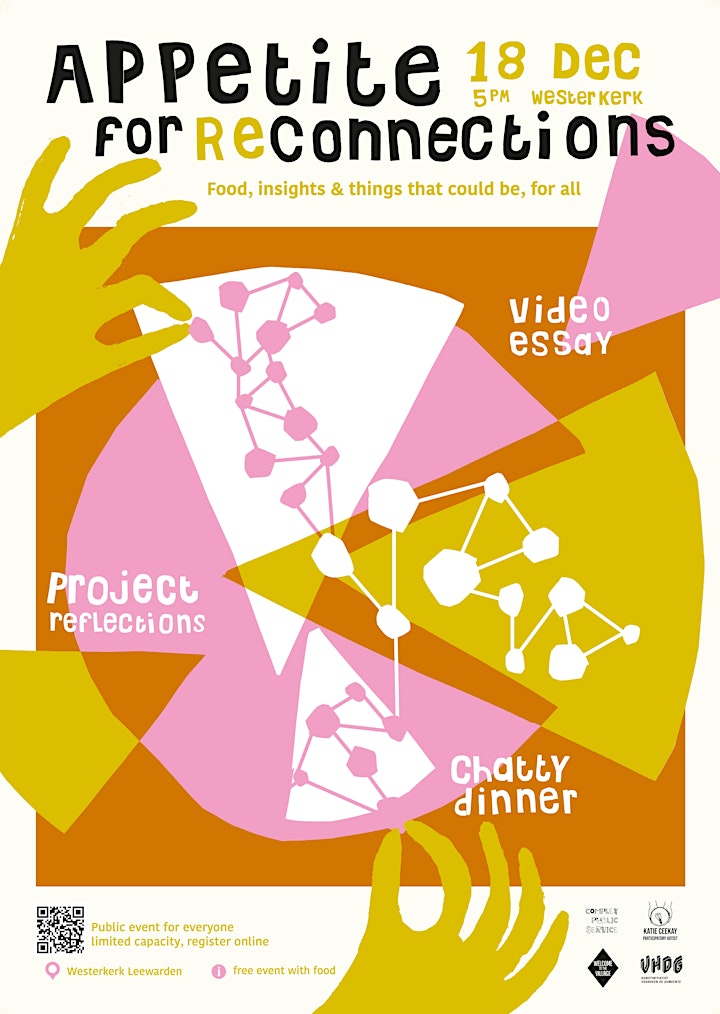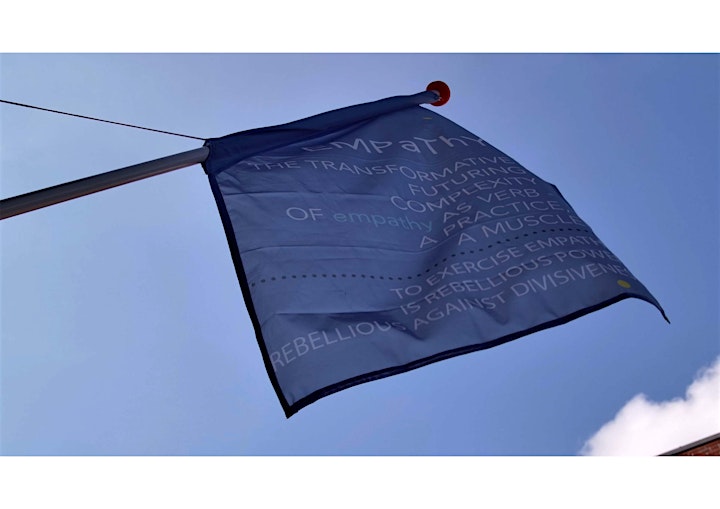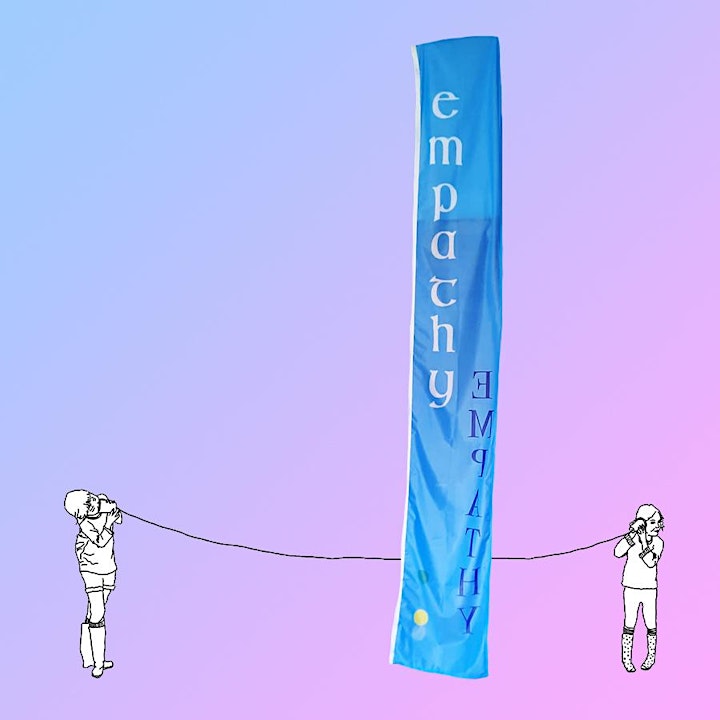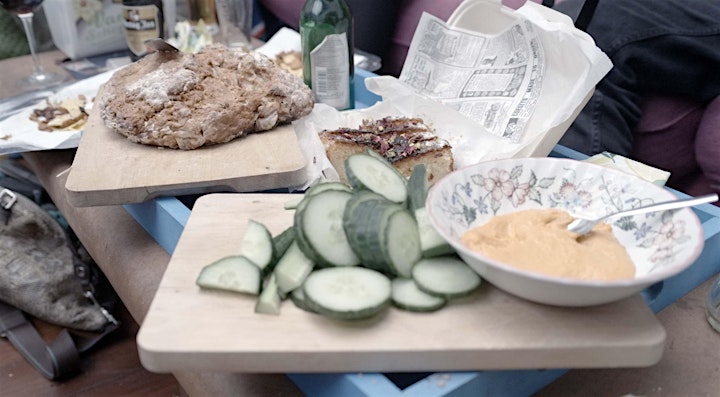 Organizer of Appetite for ReConnections