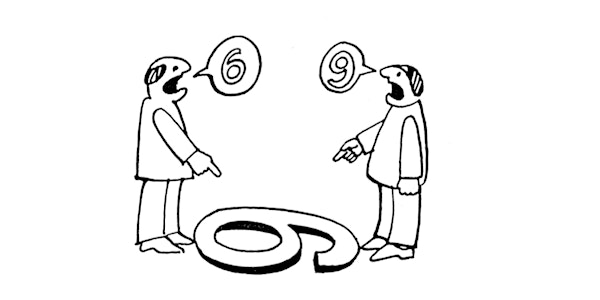 Artificial Intelligence Webinar
On this webinar we will discuss the importance and applications of AI in the spheres that frame our lives.
About this event
Artificial Intelligence (AI) has the attention of all industries, it is no longer a mysterious term - it is part of everyday life. The scenario of getting back home and saying "hi" to a smart home device, asking to turn on some music while getting comfortable on the couch, unlocking a phone using Face ID and scrolling through personalized feeds on social media is rather realistic than futuristic, so is the application of AI in science and business.
We would like to invite you to the AI webinar on March 18 from 10.00 till 12.30 hosted by Department of Data Science and Knowledge Engineering (DKE) at Maastricht University, Brightlands Institute for Smart Society (BISS) and Brightlands Smart Services Campus (BSSC)
On this webinar, researchers and students, businesses and government representatives will get together to discuss the importance and applications of AI in the spheres that frame our lives. Don't miss out the opportunity to get valuable insights from guest lecturers and experts on the topics related to AI, such as a kickstarter lecture on the iLab's flagship project 'Tailor-made briefing', a science lecture on (un)biased AI, a business lecture by the IBM's representative and a panel discussion with the parties representing academia, business and government.
Agenda
10:00-10:10 Introduction by Judith Kamalski (BISS), Pieter Custers (BSSC), and Nava Tintarev (DKE, moderator of this event)
10:10-11:25 Presentations
- "Building trust in Artificial Intelligence" by Sophie Kuijt (CTO for IBM Services GBS BNL & IBM Global client architect for HEINEKEN IBM Benelux Data & AI ethics community lead Benelux)
- "Tailor-made Briefing project": custom made AI briefing for community officers by Jorg Meij (Police/iLab) and DKE students
- "Ethical, fair and unbiased AI: Mission possible?" by Jerry Spanakis (DKE, University of Maastricht)
11:25-11:40 Break
11:40-12:20 Panel discussion
Sophie Kuijt (IBM), Michel Dumontier (BISS/IDS), Bethany Kok (Principal, Strategic Planning- Advanced Digital Solutions BNY Mellon & project supervisor), Ron Boelsma (Police/iLab)
Questions:
- Which aspects of AI ethics do you think are most important to focus on?
- Which parties should be involved in the decisions of what is Fair in AI-based decision-making?
- What is the best way for us to enable/support/have those conversations?