Bankruptcy & Reporting Fraud - ACFE event 28 September 2017
Description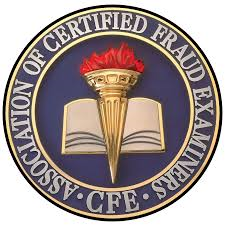 The Association of Certified Fraud Examiners – Belgium vzw/asbl has the pleasure to invite its member to the event "Bankruptcy & Reporting Fraud" , presented by Mrs. Ann Jorissen, Professor of Accounting at the University of Antwerp. She teaches financial and management accounting and management control at bachelor and financial statement analysis at master level and is coordinator of executive education programs on fraud auditing at the Antwerp Management School. She was President of the European Accounting Association from 2013 to 2015, she was a member of the High Council of the Economic Profession in Belgium from 2004 to 2013 (= Independent Supervisory Body of the Accounting and Audit Profession) and she is currently a member of the IFRS Advisory Council.
The event will take place on Thursday, September 2017 at 17h in the offices of PwC Brussels – Woluweldal 18, 1932 Sint-Stevens-Woluwe.
The presentation will be in English and starts at 17h15 and will end around 18h30.
You are kindly invited for a networking drink offered by the ACFE Board after the presentation.
OUR SPONSORS