We are going to paint Hummingbirds with watercolor. No prior experience is necessary!
About this event
Apart from getting to know each other while sipping coffee and eating light snacks, we are going to cover the following:-
Different watercolor techniques- wet on wet, wet on dry, dry brush
Creating textures
Learning about mixing our own colors using just the three primary colors
Implementing what we learnt to paint these hummingbirds
Materials Included:-
300 gsm 100% cotton paper
Watercolor brushes
Watercolor paints
Palette
(If you prefer using your own materials, please let me know in advance)
I will draw these birds in advance for you. If you want to draw on your own, please let me know and I will give you 10-15 min to draw.
No prior experience is required. All levels are welcome. This workshop is open for kids and adults.
Full address will be shared upon registration. Once you have confirmed your place, please send an email to monafreyart@gmail.com. If you have any questions regarding this workshop, please feel free to email me.
Check out my website and social media handles:
https://www.monafreyart.com/
https://www.instagram.com/monafreyart/
https://www.facebook.com/monafreyart/
See you soon!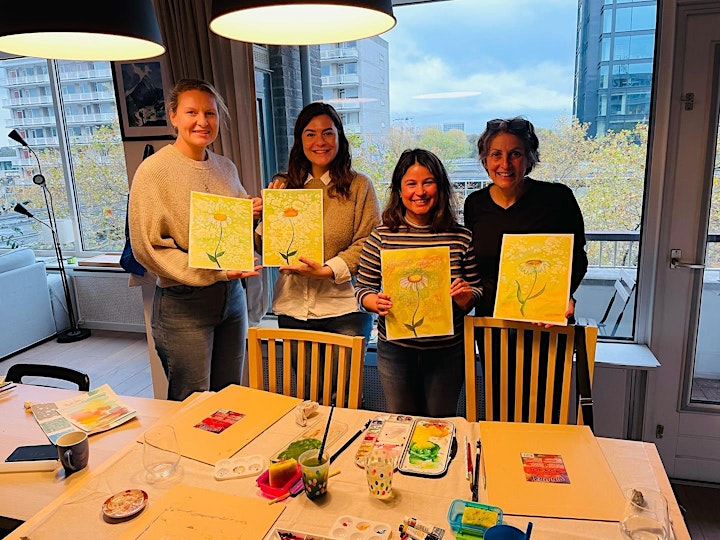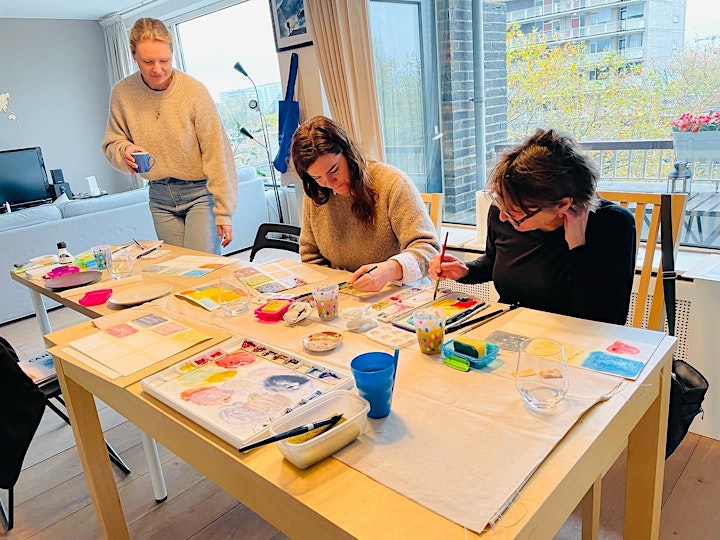 Organizer of Beginner's Watercolor Painting Workshop on December 4, 2021 (SOLD OUT)!
The fact that watercolor is not a medium that can be totally controlled is the very beauty of its quality. I believe that no other medium creates the unpredictable yet captivating colorful blooms and soft bleeds that watercolor does. Above all, the accessibility of watercolor – that I can always maintain a ready to use palette, allowing me to paint anytime with minimum preparation, cleaning up, or wasted paint – is one of the many reasons I started my art journey in watercolor.

This group is for like minded people to get together to explore vast opportunities watercolor provides. Many think that this is an unforgiving medium and the most challenging one as you paint from light to dark and really can't erase your mistakes. I love this medium because it challenges me and it also suits my spontaneous personality.

I am conducting watercolor workshops at my apartment in a relaxed environment. There is no prior experience necessary. All levels are welcome.

You will be provided with watercolor paints, paper, palette and brushes along with coffee and snacks :)

So come and paint along!!