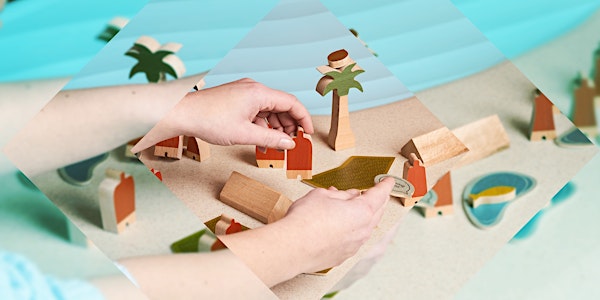 Better Future Now: Workshop Terra Nova Minimaatschappij
Bouw een betere wereld in het Spelbrekers Gamecafé, tijdens de workshops met Terra Nova Minimaatschappij, met o.a. maker Lisa Hu.
When and where
Location
New Metropolis Zuidoost 876 Bijlmerplein 1102 MG Amsterdam Netherlands
About this event
Samen zullen we alles eerlijk delen. Maar wat is eerlijk delen precies? Hoeveel verschil mag er zijn tussen arm en rijk? En wie mag dat eigenlijk bepalen? Zaterdag 24 september in het Spelbrekers Gamecafé ben jij aan zet, want met Terra Nova Minimaatschappij mag je zelf uitproberen hoe een beter economisch systeem kan werken.
Met dialoogspel 'Terra Nova Minimaatschappij' sta je samen met anderen aan het roer van een nieuwe samenleving. De spelvragen stellen je moreel kompas op de proef. Je hoeft nog niets te weten of te vinden van economische systemen: dat verken je tijdens het gesprek. Het houten spelmateriaal maakt complexe vraagstukken luchtig en bespreekbaar. Zo kan iedereen meedoen. Hoe ziet jouw wereld eruit?
Deze workshop is voor iedereen die wel eens op een andere manier nadenken over hoe we moeten samenleven, en in gesprek durft te gaan met iemand die daar misschien wel heel anders over denkt!
Speciaal voor het Better Future Now Festival van Waag staan de Eilandtafels in het Gamecafé en hebben we spelvragen geselecteerd rondom economische systemen. Er zijn twee starttijden, de workshops duren drie kwartier en deelname is gratis.
Workshoptijden
13:30-14:15 uur: Workshop Terra Nova Minimaatschappij
15:00-15:45 uur: Workshop Terra Nova Minimaatschappij
Ook buiten de workshoptijden kun je langskomen bij het dialoogspel in het Gamecafé om je te laten prikkelen door Terra Nova vragen, én door de inzichten van andere bezoekers.