Sorry, the promotional code you entered is not valid.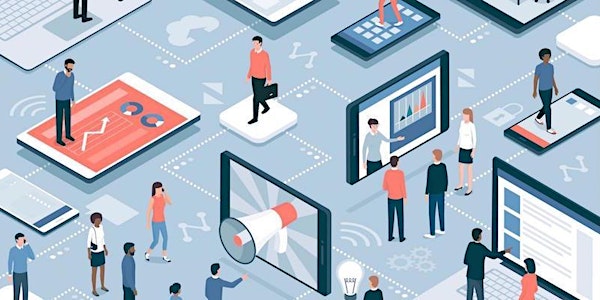 Better than being there: see how your online events can be so much better
Explore and understand how your large events in 2021 can truly exceed your own expectations.
Refund Policy
Contact the organiser to request a refund.
Eventbrite's fee is nonrefundable.
About this event
Conferences in 2019: Bad coffee, stale sandwiches, a free stress ball and getting through a lot of emails.
Conferences in 2020: Cancelled*
Conferences in 2021: A brave new world of possibilities.
Join us to explore and understand how your large events in 2021 can truly exceed your own expectations. We will show you what is possible and have you leave inspired, armed with clear options.
*Actually, in 2020 our clients didn't cancel. They passionately understood the need to create space for people to come together to share, learn, collaborate and most importantly, maintain a connection in these days of Coronavirus.
We had the knowledge, skills and abilities in remote working and collaborative online work needed to help. So we did.
In fact, in 2020 we worked with international organizations such as UNICEF, UNHCR and REN21 to help design, produce and deliver their global conferences that were, in so many ways 'even better than being there'.
"ImpactBasis helped us design and facilitate a highly interactive and engaging academy; sourcing and managing a platform that allowed for this, co-developing the agenda, leveraging their contacts to provide speakers and other experts like film production and live drawing, that made all the difference to the event. We are thrilled with the feedback we have received from participants and speakers. We would highly recommend them - as a team they are professional yet human and great to team with!" Rana Adib, Executive Director, REN21(Renewable Energy)
During this workshop, we will show you a selection of platforms to tantalise and even get you into thinking about what is possible for you. And you will hear first-hand experiences of the secret sauce that can make a difference, turning from a passive event into something truly meaningful.
There is so much to gain from online conferences: a more inclusive environment, worldwide participation, extended reach, less environmental impact, rationalised cost and the ability to truly immerse participants in the experience. All with not a single webinar in sight.
PLEASE NOTE: This event is limited to a fixed amount of tickets. If you miss out this time please drop us a line hello@impactbasis.com for information on when we'll run this event again.