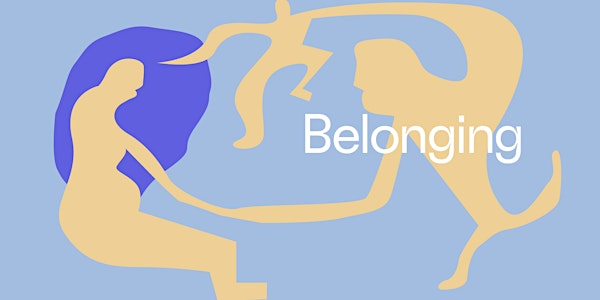 Between Us Coimbra - Belonging
A warm, brave, and judgement free space to come together to share AND listen to our real stories.
When and where
Location
Chão de Lamas Rua Dr. Francisco Martins 3220-015 Chão de Lamas Portugal
About this event
There are few things we need more in life than to feel like we truly belong. It's about feeling seen, accepted and loved for all that we are - even the dark, scary parts we'd rather hide away. Belonging is a core human need that for many of us, never quite feels fulfilled, leaving us feeling isolated, untethered, anxious or hurt.
Let's talk about belonging - with our families, our relationships, our communities, and with ourselves. What does feeling like "we belong" look like? What prevents us from feeling that way? And how can we promote a deeper sense of belonging in our lives?
About this event
Between Us (formerly Dinner Confidential) is a global community transforming how we communicate so we embrace hard conversations and sensitive topics with openness. Come and practice Open and Active Listening as we discuss the topics that shape our lives, yet we rarely really talk about!
Learn more here.
More about us and the format of our gatherings...
During our intimate dinners (6-7 max), our experienced hosts create a welcoming container for people to come together and talk with vulnerability and honesty about our most personal topics and emotions (e.g. self-confidence, fear, control).
After each dinner, we identify the key learnings and insights from the night and share them with our community so they, too, can benefit from the experience. We never share personal stories, those are strictly confidential.
We have hosted dinners in over 35 cities around the world, including New York, Miami, Toronto, Nairobi, Caracas, Rome and Perth.
*FAQs*
Is there parking?
Street parking is easily available on-site.
Do attendees know each other?
Sometimes. But usually, they don't and that's part of the magic. Coming into a place full of strangers to open up and share some of your most personal experiences is very powerful. No one there knows your history, you are a blank canvas. People won't judge you or give you advice (unless you specifically ask for it). We are there to listen, share and connect.
Do I need to prepare for the dinner?
A little bit! Your host will send all the details of the night via email, including a few questions for you to reflect upon prior the Dinner. All Dinners start with an intimate set of introductions, where each guest shares her stories and is deeply heard.
Is this open to all ages and backgrounds?
Yes. Actually, the more variety we have in ages, backgrounds, and perspectives the most interesting the conversation. Everyone is welcome.
What's included in the dinner?
The cost of the ticket includes a healthy and yummy meal with vegetarian options. We invite our guests to bring one thing to drink (wine, flavored water, etc.). Note that we are NOT making any profit from these evenings and the fee only covers the cost. However, if the cost is more than you can contribute at the moment please contact us via our website and we'll work it out :)
How do you keep confidentiality?
We include a vow of confidentiality in our invitation, and reiterate the importance of confidentiality at the start of each dinner. We create a strong container of trust and integrity and expect the same of all of our participants.
What's your cancellation policy?
We put a lot of love and effort into these dinners so please do your best to avoid a last minute cancellation. If you need to cancel, try to find a replacement. All cancellations made less than one week in advance can't be refunded.