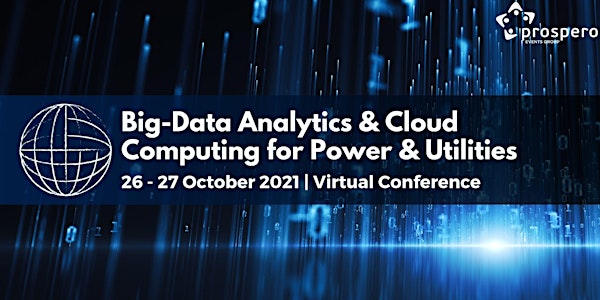 Big-Data Analytics in Power & Utilities
A dialogue with decision-makers and experts responsible for Data Analytics from leading Power & Utilities companies.
Refund Policy
Contact the organizer to request a refund.
About this event
Visit theevent page to register: https://www.prosperoevents.com/event/big-data-analytics-in-power-utilities/
Artificial intelligence is changing the way that many industries operate and has huge potential to transform the utilities industry. Utilities are turning to big data capabilities to help them improve asset maintenance, integrate DERs, improve demand response, and increase online customer facing applications.
The virtual Big-Data Analytics in Power & Utilities Conference offers content for decision-makers and experts of technology strategy, analytics, data-science, and innovation from leading Energy companies. Learn how Data and analytics leaders can leverage AI to anticipate, shift and accelerate transformation in the face of disruption, uncertainty, and opportunity.
TOPICS:
Achieving true transformational change by emphasizing data
How a modern strategy for data and analytics look like in Utilities?
Developing real-time business intelligence through data analytics
Big-Data analytics systems to support and sustain productivity
The Future of Data Management in Power and Utilities Sector