Cet événement est terminé.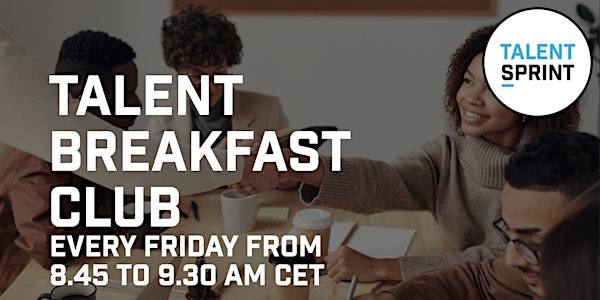 Talent Breakfast Club
Are you a Talent and / or Talent-acquisition specialist? Join us for 45 minutes every Friday morning to unlock your recruitment challenges.
À propos de cet évènement
Are you a Talent, Talent-acquisition or HR specialist?
Join us for 45 minutes from 8.45 to 9.30 AM (CET) every Friday morning to unlock your recruitment-oriented problems together differently.
Our weekly peer platform (candidates and / or recruiter) helps you to explore possible solutions for the individual challenges brought forward, by you and other professionals.
We are using agile and digitally empowered tools to support an action-oriented approach.
Be part of a new HR conversation, spend a pleasant moment sharing with your peer and growing your network.
Daring to put people first to accelerate talent acquisition and careers.
--REMOTE SESSION--
We will share insights (books, studies, podcasts, speakers ...) to get inspired and spot the latest trends in recruitment.
We will Brainstorm on participants' current and urgent challenges. And, we will choose together one challenge to explore.
We will brainstorm solutions to this challenge, so all participants can leave the session with new perspectives and actionable next steps.
You can join if you want:
• To share your knowledge with others
• To inspire others and be inspired
• To grow and help others to grow
• To strengthen your network
Bring your breakfast, your challenge, and a good mood!
Unsure if this is for you, try it out!
The session will be held in English (depends on the participants).
See you soon
The Talent-Sprint team