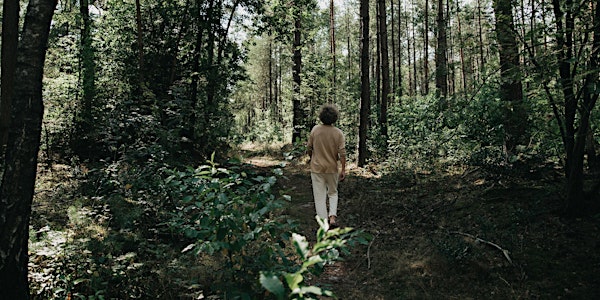 Bionaut Program Jan 20
The Bionaut Program is our most immersive program containing three ceremonies and one on one coaching throughout the course of eight weeks.
When and where
Location
Buurtsteeg Buurtsteeg 3951 LL Maarn Netherlands
Refund Policy
Contact the organizer to request a refund.
Eventbrite's fee is nonrefundable.
About this event
WHAT CAN I EXPECT?
The Bionaut Program is Spinoza's most immersive program in which you'll be guided in ceremonies and one on one coaching throughout the course of eight weeks. In this program you'll get together in a ceremony setting with a carefully curated group of 10 people. This program is designed to expand your consciousness, connect to your inner wisdom and encourages you to explore further transformation. It will also give you knowledge and confidence to safely embark on psychedelic explorations independently.
In our ceremonies we offer safe and legal truffles containing natural psilocybin in combination with meditative practices in order to learn how to change the mind and connect with the body.
The Bionaut Program consists of:
A personal 30 minute intake
1 online preparation workshop and 1 online integration workshop
Nature Ceremony, a full day experience in the beautiful woods of Maarn | low dose ceremony
Initiation Ceremony, a 22 hour deep overnight psychedelic experience in the Yurt located in the beautiful woods of Maarn | high dose ceremony
Immersion Ceremony, a 22 hour deep overnight psychedelic experience in the Yurt located in the beautiful woods of Maarn | high dose ceremony
1:1 integration talks in between ceremonies
A Curated group of 10 participants
A team of specialists and experts; mentor, guide and therapist
Nourishing Organic Vegan meals
We are here to empower you to connect to your own wisdom. Remember, you are the medicine.
Personal Intake
A one-on-one conversation with one of our mentors forms the start of your program. This opening talk is meant to help you set your intention for the process.
Online Opening
During this Online Opening, you'll e-meet your fellow bionauts - a carefully curated group of people with a shared interest and curiosity who will go through their process of transformation with you.
The group dynamic plays an important role in your individual process. What at first may feel like a bunch of strangers will soon be like a group of friends.
This get together revolves around an empowering ritual where you set your intention and share this with the group, as well as a preparation for what is to come.
Nature Ceremony (full day)
This day is meant to experience "deus sive natura" firsthand. During the Ceremony, we will connect with nature through all of our senses; sight, hearing, taste, smell and touch. You will be guided by your Spinoza Mentors on a day in nature, combined with meditative practices.
The Nature Ceremony forms the introduction to experiencing the effects of psychedelic fungi in open nature. This will be a low-dose, giving you another insight in the potential of the substance.
You will connect to nature, your own nature and your fellows on a deeper level.
Initiation Ceremony (overnight)
The initiation ceremony will form your first full-dose psychedelic experience. Here you will further explore the transformative effects of psilocybin fungi and other plant medicine
This ceremony is supported by a transformational music experience and strengthened by calming meditative practices, aimed at creating new pathways in the mind, examining habits and gaining new insights and perspectives.
You will learn to dive into an inspiring realm of infinite possibilities.
Immersion Ceremony (overnight)
This third ceremony is designed to reach a more profound level within your inner world. Participants who wish to fully immersive themselves may - after consulting their mentor - choose for a high dose.
This Ceremony forms the pinnacle of the Bionaut Program. Everything you have learned so far can be integrated during this ceremony. The collective intention of this ceremony is to fully discover the intuitive intelligence you posses and move beyond your own ego.
This ceremony will provide ample material to digest.
Online Closing
The Online Closing concludes this program and forms the final gathering with the group. This is a moment of both celebration and closure; of looking back and looking forward, as we complete the circle that has tied our fellowship together over the past eight weeks.
We will share the most significant insights we may have encountered during the program and hear our fellows' learnings and experiences.
Each participant is invited to express their intention for the future.
Integration talks
Integrating a transformative experience requires attention and inquiry. Our Integration talks are meant to explore the insights and challenges you may have encountered during your psychedelic experience.
Your mentor will offer questions that support you in your process, enabling you to integrate your experience and insights.
Any feelings or ideas that arise during your experience can be meaningful. Integration Talks are meant to increase their potential to propel your personal transformation.
WHY SHOULD I JOIN?
Our programs are designed to be the soil of deep personal transformation. It opens doors to see clearly which aspects in your life ask for more attention. Moving from head (ratio) to heart (feeling).
Gain great focus & clarity
Reconnect to your true nature
Move from recreational to transformational use
Connect to your intuition
Open your mind to different perspectives
Whether you have little, no or a lot of prior experience with psychedelics, you are welcome.
PRACTICALITIES
Online Opening: January 10th 17:00 - 18:30 (CET)
Nature Ceremony: January 20th 11:00 - 19:00 (CET)
Initiation Ceremony: February 6th 13:00 (CET) until February 7 12:00 (CET)
Immersion Ceremony: March 13th 13:00 (CET) until March 7 12:00 (CET)
Online Closing: March 20th 17:00 -18:30 (CET)
Location: Blue Beetle Buurtsteeg 7, 3951 LL Maarn
The investment for this program is €2.950,- ex. vat (deductible as business expense)
Interested or have some questions? Please fill in the free application form through the 'Register' button above and we will get back to you as soon as possible.