Sales Have Ended
Ticket sales have ended
We are sorry. The early bird sale is closed. Tickets are only available at the door of Stopsley Baptist Church from 7 pm to 7.30 pm on okt, 5
Sales Have Ended
Ticket sales have ended
We are sorry. The early bird sale is closed. Tickets are only available at the door of Stopsley Baptist Church from 7 pm to 7.30 pm on okt, 5
About this Event
Concert 'A World of Miracles' by black Gospel choir Miracles from the Netherlands
Let black gospel choir the Miracles from the Netherlands and Luton based soloist Dionne Shand guide you through ' a World of Miracles' during their vibrant joint concert at the Stopsley Baptist church in Luton on October the 5th.
Join us in a versatile musical journey of worship, exploring five themes...
With our PRAISE
We THANK You
For giving us STRENGTH
In You we TRUST
And in You we find JOY
With our Praise, we Thank You for giving us Strength! In You we Trust and in You we find Joy
You are more than invited to sing and dance with us in this dynamic celebration of God's honour and glory.
We look forward to welcome you at our concert on October the 5th from 7.30 PM to 9.30 PM. Doors open at 7.00 PM.
Supporting British Red Cross
A the end of the concert there will be a collection for the British Red Cross to supprt their welfare projects.
Who are "Miracles"?
Miracles was founded in November 1996 and counts around 60 enthusiastic, dedicated members. The choir consists of a diverse group of people, who come together to celebrate and share the gospel by singing black gospel songs.
Over the past five years, the choir has been led by Chesron Ledes. Contemporary black gospel music is very diverse and can be played in different music styles, reaching from rhythmic soulful, funky or Caribbean tunes to quiet, solemn hymns with beautiful lyrics.
Our energetic professional live band and skillful sound engineers ensure that all of these music styles can be heard during rehearsals and performances.
During rehearsal evenings, church services and performances, we experience the guidance of God's Holy Spirit and we are grateful to be part of this miracle. We may always experience that we are like a pearl in God's hand.
Doors open: 7.00 pm
Concert time: 7.30 - 9.30 PM
Info: 077 3353 4529
Entrance fee:
Early birds tickets from june 2019 until oct. 4th 2019:
Children under 7 Free
Kids 7-14 £ 5
Adult 15+ £ 9
Familyticket (4 persons) £ 25
At the door on Saturday oct, 5 from 7 pm
Children under 7 Free
Kids 7-14 £ 8
Adult 15+ £ 12
Familyticket (4 persons) £ 30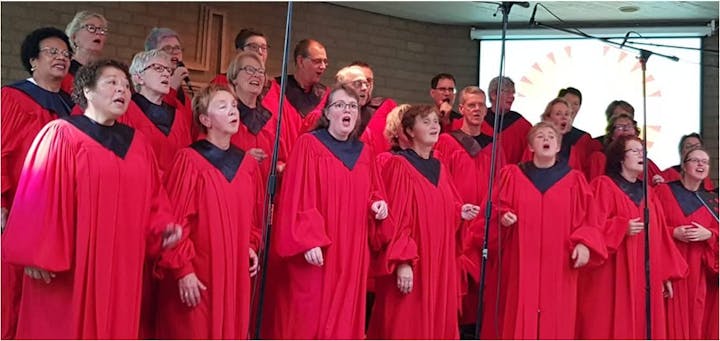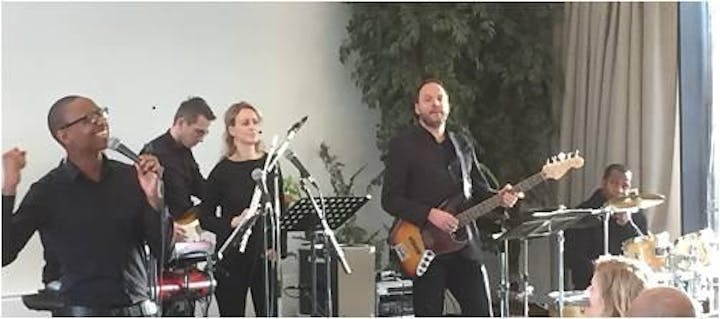 The photo's show a part of the choir, our conductor Chesron and a part of the band.
For more photo's and videos go to: http://www.gospelkoor-miracles.nl/