Description
Blockchain Lezing
Altijd al meer willen weten over blockchains en cryptocurrencies zoals Bitcoins en Ethereum? Geef je dan snel op voor de aankomende lezing waar u meer te weten zal komen over deze onderwerpen en al uw vragen beantwoord kunnen worden.

De blockchain technologie zorgt voor een nieuwe digitale revolutie. Kennis over deze technologie kan ervoor zorgen dat u als individu of bedrijf een voorsprong heeft op anderen. BlockchainProjectsBV is gespecialiseerd op de blockchain technologie en zal eens in de twee weken een lezing houden over interessante onderwerpen binnen de blockchain. Door ervaren sprekers als Arthur Janse en Ronald kramer worden deze relevante onderwerpen aangekaart.
---
Sprekers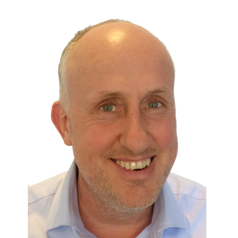 Arthur Janse - Kwam in 2014 in contact met cryptocurrencies. Arthur is afgestudeerd aan de universiteit van Amsterdam met zijn studie Finance en Control. Sindsdien heeft hij gewerkt bij AkzoNobel en Hilti. Tijdens deze periode heeft hij gewoond en gewerkt in West-Europa, en in Midden en Oost-Afrika. Daarnaast is hij de co-founder van het Blockchain Centre of Excellence van Saxion.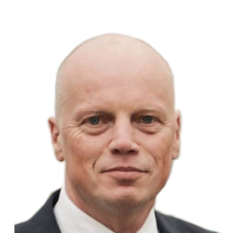 Ronald Kramer - Ronald is een van de eerste cryptocurrencies investeerders (2013). Sindsdien heeft hij een wereldwijd netwerk opgebouwd met contacten. Hij is gespecialiseerd in financiële producten waaronder derivaten, loyaliteitsprogramma's en voorspellingsmarkten. Daarnaast is Ronald betrokken in de BitShares community, Peerplays, Steemit, EOS en Ethereum. Sinds 2014 is hij ook gespecialiseerd in de juridische implicaties van de blockchain op basis van de huidige wet- en regelgeving. Ronald heeft twee grote ambities: (1) SME-aandelen behandelbaar maken op de blockchain en (2) investeerders beschermen tegen de risico's die inherent zijn aan het gebruik van de blockchain.
---
Informatie
Onderwerp aankomende lezing: BitShares Blockchain
Datum: 9 juni 2018
Tijd: 19.00 - 23.00 uur
Programma:
- 19.00 uur: Maaltijd met Broodjes
- 19.30 uur: Koffie
- 20.00 uur: Lezing Arthur
- 21.00 uur: Lezing Ronald
- 22.00 uur: Netwerk Borrel
Locatie: De Gasfabriek
Adres: Zutphenseweg 6b, Deventer
---
Voor volgende lezing zie:
https://blockchainlezing-bitcoin.eventbrite.nl
---
Sponsors: