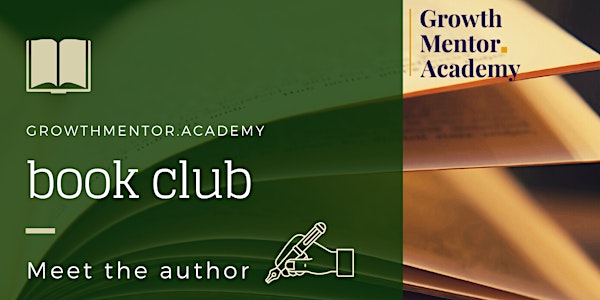 [Book Club] Meet the author - Tom V. Morris
Tom V. Morris - Plato's Lemonade Stand: Stirring Change into something great
Refund Policy
Contact the organizer to request a refund.
About this event
A conversation with Tom V. Morris - American Philosopher, former Professor of Philosophy at the University of Notre Dame Indiana, founder of Morris Institute for Human Values and author of 30+ books.
About this event
Meet the author in a private book club setting on February 7 at 06:30 PM CET on Zoom.
Join us for an unforgettable evening where we will be hosting Tom V. Morris , world's most active public philosopher with a double PhD from University of Yale. Tom Morris' most recent application of philosophy to contemporary culture is Plato's Lemonade Stand - Stirring Change into Something Great. In this work, Tom blends powerful insights with great stories and good fun to illuminate the path of wise living in the face of challenge and change. Along the way, he shows us how to move with wisdom from difficulty to delight in everything we do.
Morris seeks to make philosophy interesting, intelligible, and practical to the ordinary person. He points out that people are hungry to engage in intelligent dialogue about the purpose and meaning of life. As people confront ethical dilemmas in everyday life, they begin to ask more probing questions that eventually lead to ultimate questions about life, death, morality, value, meaning, and purpose.
So bring your questions to Tom, your favorite drink / a glass of wine / cup of tea or coffee and let's enjoy this conversation with the author on a February evening.
PROGRAM
06:30 - 06:35 PM - Walk-in & welcome
06:35 - 07:00 PM - Tom V. Morris Lightning Talk
07:00- 07:20 PM - A conversation with Tom V. Morris on Plato's Lemonade Stand - Stirring Change into Something Great
07:20 - 07:30 PM - Closing & Invite
Have a sneak peek below of his modern philosophy views of our world.
This event is hosted by Growth Mentor Academy - a purpose-driven academy with the mission of helping women thrive in The Next Economy so they can help other women thrive with Tech Education and Growth Mindset Programs.
If you want to receive updates about the coming book clubs and other activities sign-up to Growth Mentor Academy Newsletter here.