The Quest for True Belonging and the Courage to Stand Alone
About this event
In this event, you'll learn
Why Brené was rejected from Alcoholics Anonymous
How something as simple as your name can make you a victim of racism
What Brown learned from Maya Angelou
Why we feel lonelier today than ever
How to fight loneliness in your daily life
About the Author
Brené Brown, PhD, LMSW, is a research professor at the University of Houston, where she holds the Huffington Foundation Brené Brown Endowed Chair at the Graduate College of Social Work. She has spent the past two decades studying courage, vulnerability, shame, and empathy and is the author of four #1 New York Times bestsellers: Braving the Wilderness, Rising Strong, Daring Greatly, and The Gifts of Imperfection. Her TED talk "The Power of Vulnerability" is one of the top five most-viewed TED talks in the world with more than forty million views. Brown lives in Houston, Texas with her husband, Steve, and their children, Ellen and Charlie.
OVERVIEW :
In true Brene Brown style, she shares her own struggle, confusion and journey of seeking a sense of belonging. She shares how she felt a sense of loneliness and disconnect. As a child she moved to a number of new communities. As a teen she was not chosen for the high school cheerleading team. At some point she felt disconnected from her own parents and family.
Ideas in this Book
We spend our lives looking for true belonging, and it can be painful to go without it.
True belonging means belonging to yourself and no one else.
Belonging requires bravery and trust while you journey through the wilderness.
By surrounding ourselves with unchallenging opinions, we've caused a loneliness epidemic.
To decrease loneliness, focus on firsthand experiences and don't give in to anger.
Instead of letting your anger turn into bitterness, use it to better understand yourself.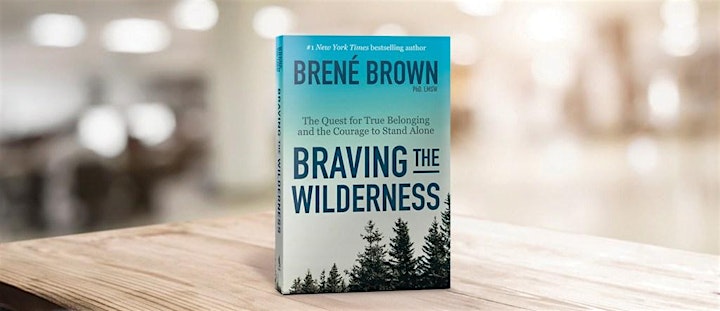 Her research into belonging began with a quote, and then a meeting with, the philosopher, poet, author, and activist, Maya Angelou. The quote is:
"You are only free when you realize you belong no place—you belong every place—no place at all. The price is high. The reward is great."
Brown discovered that trying to fit in does not accomplish a sense of belonging but finding ways to trust others and our own selves, does. Sometimes, we need to risk rejection.
The Wilderness
Brown uses the analogy of being in the wilderness to describe the times we choose to be firm in our values which tend to separate us from others. As a bonafide people pleaser, this image resonated with me; that is when I have felt rejected I also had a sense of lost in a wilderness.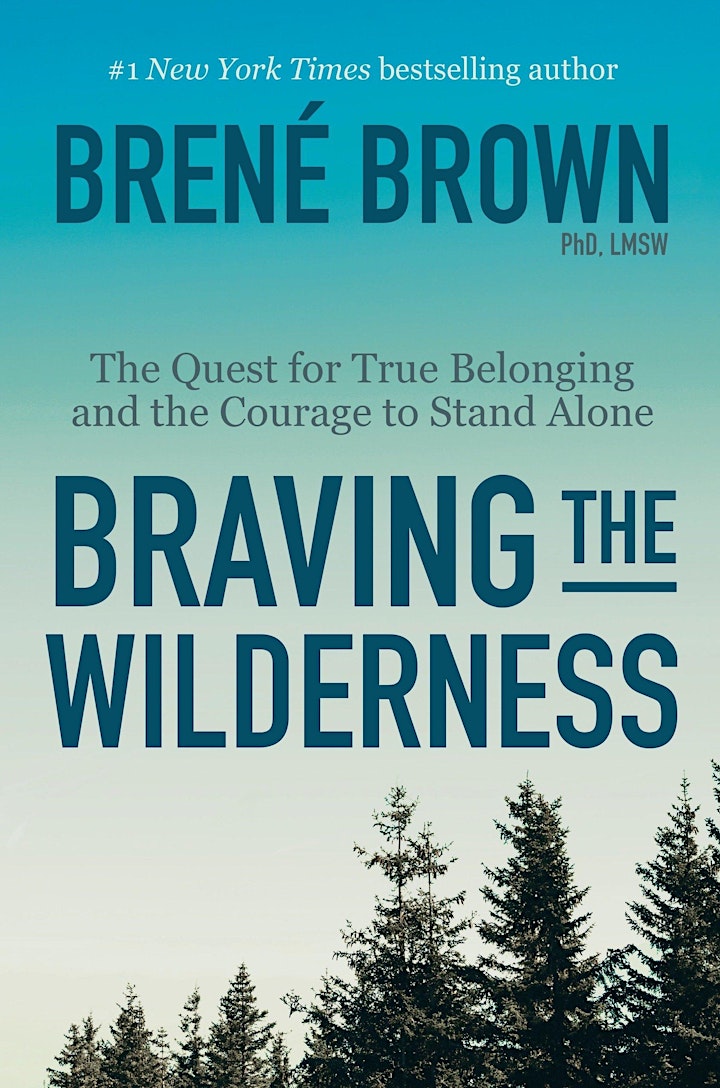 Organiser of Book Review & Discussion : Braving the Wilderness