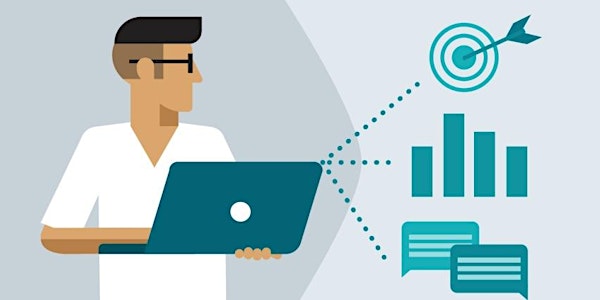 Book Review & Discussion :Choose Yourself!
Choose Yourself!
About this event
In this event, you'll learn
Why even creatives couldn't choose themselves until recently
What you need to start choosing yourself in the business world
A few habits that will help you make the daily practice a routine
What pseudocide means and why you should stop trying to find your purpose
Why honesty is like interest on you money and how you can start being more honest
About the Author
James Altucher is a successful entrepreneur, angel investor, chess master and prolific
writer. He has started and run more than 20 companies and is currently invested in over 30.
He is the author of 18 books, including WSJ best-sellers: 'The Power of No' and 'Choose Yourself'. His latest book, "Reinvent Yourself" was #1 in the Amazon store shortly after its release.
His writing has appeared in major media outlets including the Wall Street Journal, The New York Observer, Techcrunch , The Financial Times, Yahoo Finance and others. His blog, JamesAltucher.com, has attracted more than 20 million readers since its launch in 2010.
He hosts a successful podcast, "The James Altucher Show" with guests of the caliber of Tony Robbins, Mark Cuban, Pieter Thiel, Arianna Huffington, Coolio, etc. His podcasts have had over 30 million downloads.
Overview
The world is changing. Markets have crashed. Jobs have disappeared. Industries
have been disrupted and are being remade before our eyes. Everything we aspired to for
"security," everything we thought was "safe," no longer is: College. Employment. Retirement.
Government. It's all crumbling down.
Some people might read the title of this book and be a little skeptical – 'Be Happy, Make Millions', really? However, if you give this book a read, you just might find yourself believing that you can do just that!
The author, James Altucher, is not trying to sell some story. He is simply telling us what has worked for him and could possibly work for us, too.
Altucher, an entrepreneur, writer, and investor has made millions. He has also lost millions. Twice. He has been lower than low, but has always found his way back. Now he is stronger than ever and sharing his story, inspiration, and what has worked for him.
He has found a way to choose himself and hopes to inspire others to do the same with some simple ideas and practices outlined in the book.
Choose Yourself is an excellent book that proves to be motivating, inspiring, and even a bit enlightening.
The book is an easy and enjoyable read and could very well be the start of a movement – The Choose Yourself Movement.
Altucher exposes much about his own life (mostly the failures) throughout the book. He walks the reader through how he came to choose himself and outlines why we all need to do the same.
The Five Big Ideas
"In this new era, you have two choices: become a temp staffer (not a horrible choice) or become an artist-entrepreneur".
"Rejection—and the fear of rejection—is the biggest impediment we face to choosing ourselves".
"Only think about the people you enjoy. Only read the books you enjoy, that make you happy to be human. Only go to the events that actually make you laugh or fall in love. Only deal with the people who love you back, who are winners and want you to win too".
"The only skills you need to be an entrepreneur are the ability to fail, to have ideas, to sell those ideas, to execute on them, and to be persistent so even as you fail you learn and move onto the next adventure".
"Pretend everyone was sent to this planet to teach you".