Answers to Product Management Interviews
About this event
In this event, you'll learn
Design a new iPad app for Google Spreadsheet.
Brainstorm as many algorithms as possible for recommending Twitter followers.
You're the CEO of the Yellow Cab taxi service. How do you respond to Uber?
You're part of the Google Search web spam team. How would you detect duplicate websites?
About the Author
LEWIS C. LIN is CEO of Impact Interview, an interview coaching firm. Lewis was named by CNN as one of the "top 10 job tweeters you should be following." He has also been featured on FOX, ABC News, San Francisco Chronicle, The Atlantic, The Telegraph, and Business Insider.
Before Impact Interview, Lewis was Microsoft's Director of Product Management. Prior to Microsoft, he worked at Google, leading new AdWords product launches.
Lewis holds a B.S. in computer science from Stanford University and an M.B.A. from Northwestern University's Kellogg School of Management. He also serves on the advisory board for University of Washington's software product management program.
Overview
What's great about Decode & Conquer
Decode & Conquer functions as a great introduction to product management philosophies and interview approaches. It is easily understandable even if you do not have a computer science education. The book also offers a dialogue style format for the answers to the example questions - which help the reader get an initial feel for how these conversations might go in the interview. The frameworks are at light and digestible and offer you a great place to get started.
Why you need to go beyond Decode & Conquer
Decode and Conquer was one of the first books written on how to navigate interviews for what was still a fairly new role at the time. The first edition of 179 pages was published in 2013. However, the book has largely not evolved to cater to the vastly changed landscape of what it means to be a product manager nor the interviews to become one in 2020.
In 2020, the functional role of a product manager has been deeply defined by many thought leaders. Product managers are coveted and are counted on to be a multiplier force within the company. Having an understanding of technology, domain expertise, knowledge of different functional teams, and being able to work with engineers have become table stakes. Rather, product managers are expected to be highly rigorous in their approach and offer unique insights that few can produce - both in their day to day role and also in the answers recited in interviews.
How do you go above and beyond in your preparation?
First setup and follow the recruiting steps and timeline we've built here
Second, as you begin your interview practice by setting up 1-on-1 mock interviews on Exponent's Slack community, do reference other frameworks that other product managers have built. For example, We've written a post on high level Strategy Frameworks. Or you can also reference and review Exponent's own practice question forum where the community answers interview questions with their approaches.
Third, after trying these frameworks out for a while, you MUST begin to build your own frameworks. Build frameworks to help you move faster, to think differently, to help you brainstorm, to do anything you might need to in an interview. To help you do this, refer to this
Fourth, review, tune and polish your frameworks and approaches by doing a few mock interviews with product managers at your target company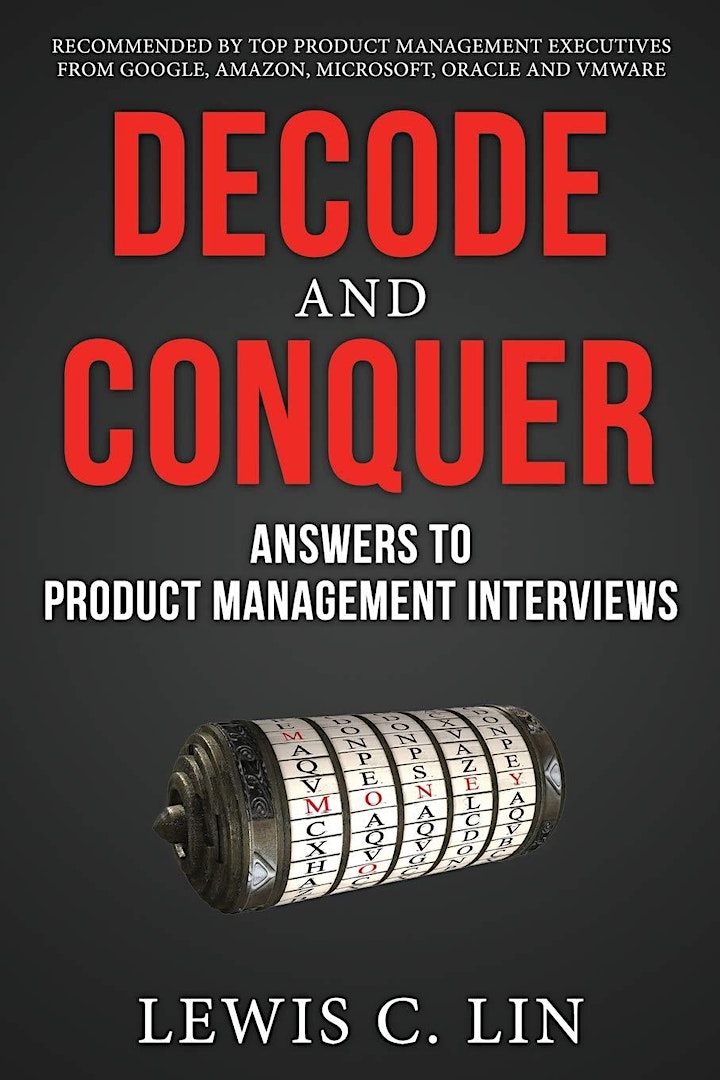 Organizer of Book Review & Discussion : Decode and Conquer