How Will You Measure Your Life?
About this event
In this event, you'll learn
What hygiene-motivation theory is about
The two types of opportunities and how combining them makes a great career
Why you should look at your personal resource allocation process
What happens when your intuition is off
How to raise your kids the right way
About the Author
CLAYTON M. CHRISTENSEN (1952–2020) was the Kim B. Clark Professor at Harvard Business School, the author of nine books, a five-time recipient of the McKinsey Award for Harvard Business Review's best article, and the cofounder of four companies, including the innovation consulting firm Innosight. In 2011 and 2013 he was named the world's most influential business thinker in a biennial ranking conducted by Thinkers50.
A native of Australia, JAMES ALLWORTH is a graduate of the Harvard Business School, where he was named a Baker Scholar, and the Australian National University. He previously worked at Booz & Company and Apple.
KAREN DILLON is the former editor of the Harvard Business Review and coauthor of the New York Times bestseller How Will You Measure Your Life? She is a graduate of Cornell University and Northwestern University's Medill School of Journalism. In 2011 she was named by Ashoka as one of the world's most influential and inspiring women.
Overview
There are many similarities between what it takes to build and sustain a successful enterprise and what it takes to live a fulfilling life. The tips in this book are built on various business theories which have been personally tested by Christensen and his students in their own lives. Such theories are powerful because they apply across different scenarios to explain why things happen. They predict what'll happen if we make certain decisions or take certain actions. This book isn't about shortcuts or easy answers. It doesn't tell you what to think, but equips you with tools to improve how you think.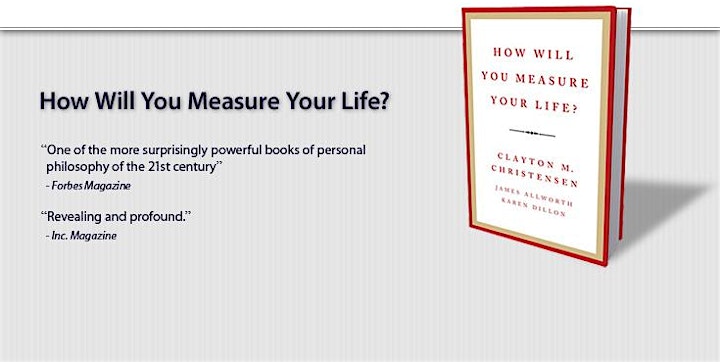 Factors of Motivation
A new theory says there are two different types of factors for motivation:
Hygiene factors
Motivation factors
Hygiene factors are things like status, compensation, job security, work conditions, company policies, and supervisory practices.
Fun fact: The opposite of job dissatisfaction is not job satisfaction, but rather an absence of job dissatisfaction.
Motivation factors include channeling work, recognition, responsibility, and personal growth. Feelings that you are making a meaningful contribution to work arise from intrinsic conditions of the work itself.
THE BIG TAKEAWAYS:
More money for your work is not what will make you happy.
To develop a professional career, a person has to take the opportunities they wanted and the ones they may not have seen coming.
Your resources are much more than your skillset.
Your bonds with others will always be your prime point of joy.
Being able to feel what others feel, especially without them just outright saying it, helps us show our loved ones that we care.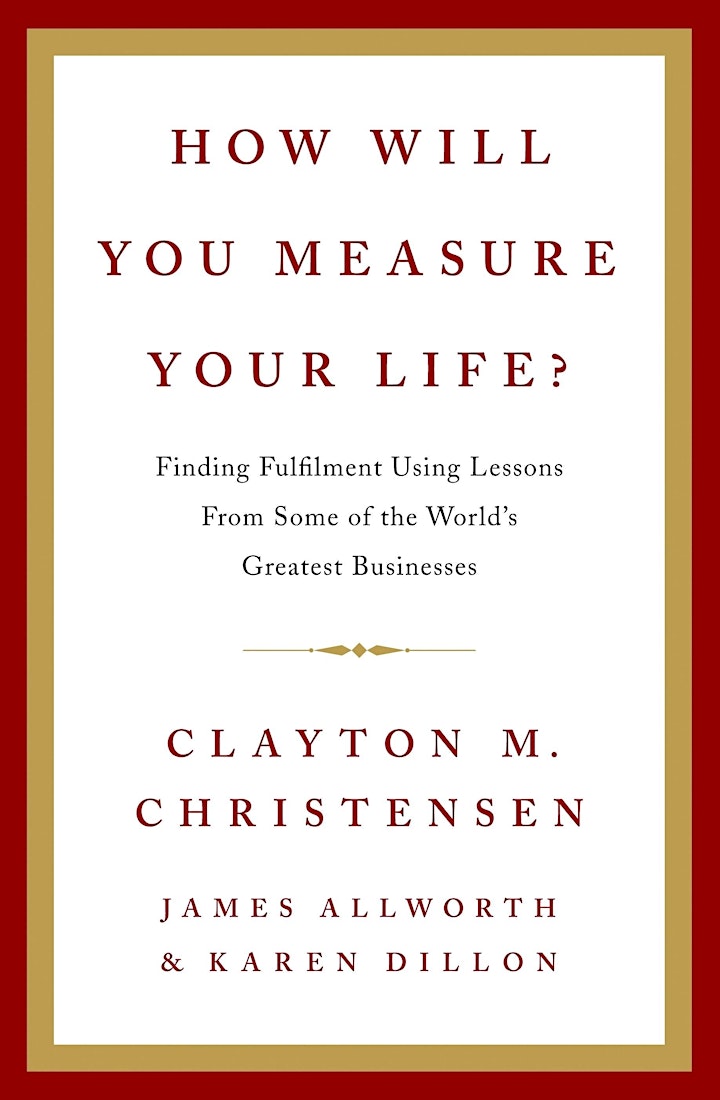 Organiser of Book Review & Discussion : How Will You Measure Your Life?