10 Rules to Fuel Your Life, Work, and Team with Positive Energy
About this event
In this event, you'll learn
Why we sometimes feel trapped
Which writing exercise can help you start using the law of attraction
How to practice gratitude at work
Why it's important to ask people to join your journey individually
Who must not be on your bus
How to find a higher purpose in everything you do
About the Author
JON GORDON's bestselling books and talks have inspired readers and audiences around the world. His principles have been put to the test by numerous NFL, NBA, and college coaches and teams, Fortune 500 companies, school districts, hospitals, and nonprofits.
Jon Gordon is the author of a number of bestsellers like "One Word That Will Change Your Life," "The Positive Dog," and "The No Complaining Rule."
The Ten Rules of the Energy Bus
You are the Driver of Your Bus
Desire, Vision and Focus Move Your Bus in the Right Direction
Fuel Your Ride with Positive Energy
Invite People on Your Bus and Share Your Vision for the Road Ahead
Don't Waste Your Energy on Those Who Do not Get on Your Bus.
Post a Sign that Says 'No Energy Vampires Allowed' on Your Bus
Enthusiasm Attracts More Passengers and Energizes Them During the Ride
Love Your Passengers
Drive With Purpose
Have Fun and Enjoy the Ride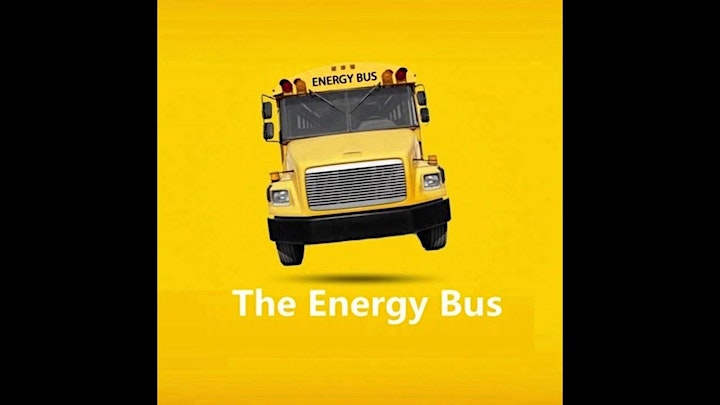 THE BIG TAKEAWAYS:
A life without control is the breeding ground of unhappiness.
If Positivity goes much deeper than just a lively smile and enthusiasm. It is the way you positively counter every obstacle from inside out.
Your perception of events is the biggest factor between processing something as negative or positive.
Like the old example goes, it is up to you to see whether a glass is half full or half empty. A strong, positive mind will always go for the former.
Surround yourself with people who share the same positive enthusiasm.
It is imperative to remove yourself from bad company as soon as possible.
Share your visions with others, and let them be a part of your journey
When you have more and more people join in on your journey, chances are that their positive energy will contribute to your success.
Always have a sense of purpose in your life, the higher the better.
It becomes noticeably easier to accomplish everything in life when you have a higher purpose in guiding your instincts.