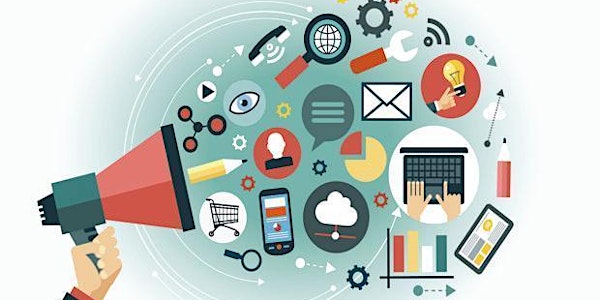 Book Review & Discussion :The Lessons of History
The Lessons of History
About this event
In this event, you'll learn
Why geography used to be the biggest influence on civilization
How to clearly see that differentiating between races is stupid
The three changes our moral code underwent throughout history
Why the Catholic church still has its place
When a redistribution of wealth most occur, according to history
The only way socialism can work
Why democracy is the best form of government and what its problems are
How civilizations decay
Why there will always be progress throughout history
About the Author
Will Durant (1885–1981) was awarded the Pulitzer Prize (1968) and the Presidential Medal of Freedom (1977). He spent more than fifty years writing his critically acclaimed eleven-volume series, The Story of Civilization (the later volumes written in conjunction with his wife, Ariel). A champion of human rights issues, such as the brotherhood of man and social reform, long before such issues were popular, Durant's writing still educates and entertains readers around the world.
Will and Ariel Durant, after spending over fifty years completing the critically acclaimed series The Story of Civilization, were awarded the Pulitzer Prize for General Nonfiction in 1968. In 1977, the Durants were presented with the Presidential Medal of Freedom. Champions of human rights and social reform, the Durants continue to educate and entertain readers the world over.
Overview
This is my book summary of The Lessons of History by Will and Ariel Durant. My notes are informal and often contain quotes from the book as well as my own thoughts. This summary includes key lessons and important passages from the book.
"The first biological lesson of history is that life is competition", we cooperate with our group or tribe in order to strengthen it relative to other groups and tribes. "We are acquisitive, greedy, and pugnacious because our blood remembers millenniums through which our forebears had to chase and fight and kill in order to survive, and had to eat to their gastric capacity for fear they should not soon capture another feast."
"The second biological lesson of history is that life is selection. In the competition for food or mates or power some organisms succeed and some fail. In the struggle for existence some individuals are better equipped than others to meet the tests of survival." There is no true equality, "Nature loves difference as the necessary material of selection and evolution; identical twins differ in a hundred ways, and no two peas are alike." These inequalities grow with the advancement of civilization as a natural consequence.
Freedom and equality are opposites, you cannot have perfect freedom without extreme inequality, and you cannot have perfect equality with any freedom.
"Only the man who is below the average in economic ability desires equality; those who are conscious of superior ability desire freedom; and in the end superior ability has its way."