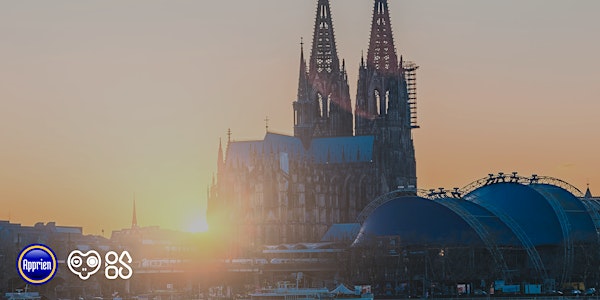 BS & Biers: Finnish Your Gamescom Day 1
Welcome to enjoy your Gamescom's day 1 afterwork with splendid company, tasty beverages, and in true world-class Finnish style.
When and where
Location
Bierhaus en d'r Salzgass Salzgasse 5-7 50667 Köln Germany
About this event
Bonus Stage Publishing and Apprien from Finland are welcoming you to join the relaxed afterwork get-together together with your wonderful friends and colleagues.
The location will be revealed later to all the approved guests.
There will be tasty beverages, some savoury snacks, relaxed and light atmosphere, and a lot of good times.

Bonus Stage Publishing is Finland's biggest indie video game publisher. They have released games like JANITOR BLEEDS, Sunblaze, and Warshmallows. Upcoming mega hits include titles like Triple Take, DINO MERCS, Shadow of the Guild and Billy Bumbum.
Apprien dynamic pricing engine is a automated service for game developers to optimise their IAP prices and get 20-40% more revenue from existing and new players, by using dynamic pricing of IAP items, based on the purchase demand from players. The service SDK is already downloaded more than 125 million times globally and used by mobile developers from Asia to Americas and Europe. It's easy and free to integrate into your game engine and our business model is based on profit sharing, so if no uplift on revenue, no cost for the developers. Check it out at www.apprien.com