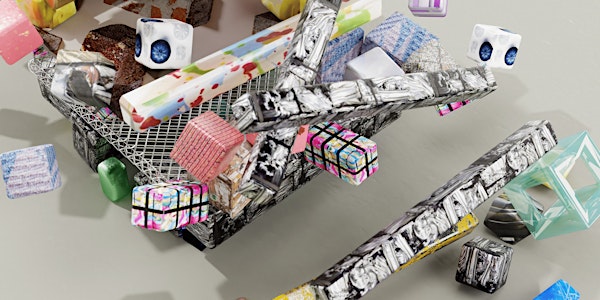 Cabinet of Collaborations - Dinner Talks
The Greater Number Sessions
When and where
Location
Fuutlaan Hall Fuutlaan 14M 5613 AB Eindhoven Netherlands
About this event
private expo visit, talks, dinner
A private moment to gather, exchange ideas, and make new connections. During Dutch Design Week, Cabinet of Collaborations invites design and industry pairs nightly for a moderated discussion, with dinner and drinks. The talks will discuss work behind the projects, the value of collaboration, and future outcomes.
When Monday 18 October 18:30-21:30
Where Fuutlaan 14M, Eindhoven
Program of the evening ByBorre, Stella Verdult x KENDIX, Basketclub
Dinner 3 courses including drinks, provided by Linzi Lemmens
Availability Limited seats available
Other programs
Wednesday 20 - Fillip Studios x TUE, Marjan van Aubel, Paul Cournet, Studio Carbon, Dutch Invertuals
Thursday 21 - Envisions x FINSA, Rick Tegelaar x Wired Collectiv, Raw Color x Kvadrat Febrik, Simone Post x Cor Unum
Friday 22 - VVAND, Studio PMS, Envisions x Bastiaan de Nennie, Lody Aeckerlin
We will follow the latest Covid-19 rules and regulations.
Organisation and payment is arranged by Envisions