Discover Hotelschool the Hague at our in person Open Day at our campus in The Hague!
About this event
Due to latest changes in COVID-19 regulations, the Open Day of Tuesday 21 December 2021 at our The Hague campus is cancelled.
Please join our Online Discovery Session tomorrow (21 December 2021) at 15:00. You can join our online Open Day by clicking on this link.
Please note: some web browsers may ask you to download or run an extension to access the meeting. This is standard and we advise you to join the meeting a couple minutes earlier so you have time for this step.
Hotelschool The Hague has been, 'At the heart of Hospitality' since 1929 and you join a warm, welcoming and international community in either The Hague or Amsterdam, with students from over 75 nationalities.
You explore the world of hospitality, participating in two international internships. During the Bachelor Programme, you develop your social skills, business skills and practical skills. You will form life-long friendships during your first year on campus accommodation.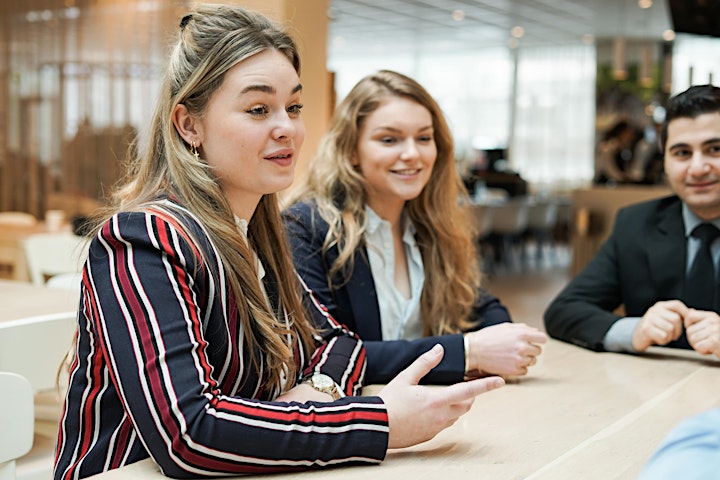 Our Open Days are an opportunity to explore our Bachelor in Hospitality Management programme and visit our campus and accommodation facilities in person, accompanied by our friendly student ambassadors.
Our on campus Open Days are limited to a maximum of 75 participants. You are also welcome to attend an event on our campus in Amsterdam, which follow the same format.
We look forward to welcoming you to Hotelschool The Hague!
Organizer of Cancelled - Hotelschool the Hague Open Day: The Hague Campus
Join us at one of our upcoming events to learn more about Hotelschool the Hague!
Our on campus open days are a great way to see one of our campuses for yourself and learn all about our course, accomodation and life as a Hotelschool student.
If you are not able to join us in person or would like more information, our online information sessions offer a deep dive into some of our most frequently asked questions about accommodaotion, life on campus, our curriculum and course structure, and applications process.
You can also follow us on Instagram for regular updates or join us live for student interviews and tours!