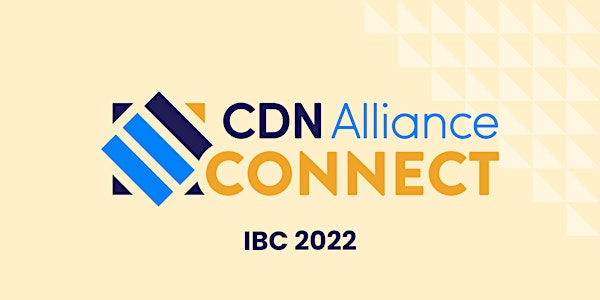 CDN Alliance Connect IBC 2022
CDN, Drinks & Networking at IBC 2022
When and where
Location
Knijn Bowling & Restaurant 3 Scheldeplein 1078 GR Amsterdam Netherlands
About this event
The CDN Alliance and this event sponsors are ready to provide you with a great networking event to meet your peers within the CDN Industry in a relaxed but great atmosphere. There will be a DJ, great music, free drinks and free food to make sure you'll have everything you need right after IBC for great conversation (starters)! It is only a 5-minute walk away from IBC.
This event is for anyone that is involved with streaming media, CDNs and OTT and/or works at, works with or has interest in CDNs, CDN vendors, the CDN market, CDN technologies, the CDN industry, the CDN community and more. Join your peers and let's meetup! Make sure you RSVP now! We also reserved a number of bowling alleys, show off your bowling skills and enjoy some time with your industry peers!
PS: Want to support us in what we are doing with this event and make sure we make this event a recurring event every year at IBC and for other events we have in mind? Then become a sponsor of the event or a member of the CDN Alliance. This is already possible from 1995,- EUR. with a great and unique return. Contact us at events@cdnalliance.org for more information.