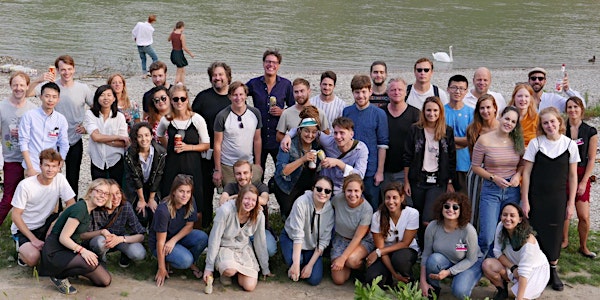 Celebration "Roughly 20 Years of Media Technology"
For slightly over 20 years the Media Technology MSc program has been educating fearless academics. Now it's time to celebrate!
By Media Technology MSc programme
Date and time
Friday, May 13, 2022 · 5 - 10pm CEST
Location
FooBar 1 Niels Bohrweg 2333 CA Leiden Netherlands
About this event
Who would have thought? That after starting in September 2001, the Media Technology MSc programme would be alive and kicking 20 years later. Educating modern academics, creative nerds, playful programmers, tinkering thinkers, and conceptual cross-disciplinarians was our mission. And boy, did we succeed. Now, let's celebrate!
All students, all alumni, and all (former) staff are invited to join the celebration on Friday May 13 at the FooBar inside the Snellius Building. Expect drinks and fun, meet your former classmates, have beer with your professors, and discover what others are up to.
How can I attend?
This event is for all students, alumni and (former) staff of the Media Technology MSc program of Leiden University, and their "+1".
Get your free ticket by using the "Register" button.
Spread the word!
Please spread this invite among your former classmates. We may have no other way to reach them.
Opening lecture "Computer Modeling to Save the World"
We start our anniversary celebration with a dedicated public lecture by Frans Saris, the Dean of our Faculty during the early years of our program.
He will address three alarming crises: energy and climate, biodiversity and food, peace and security, which according to some may lead to the Sixth Extinction. His computer modelling shows that humans should learn not to live from but in symbiosis with nature, including other humans. But will it be sufficient to avoid extinction?
The lecture is 16:15-17:30h in the Gorleaus building. Read more about the lecture.