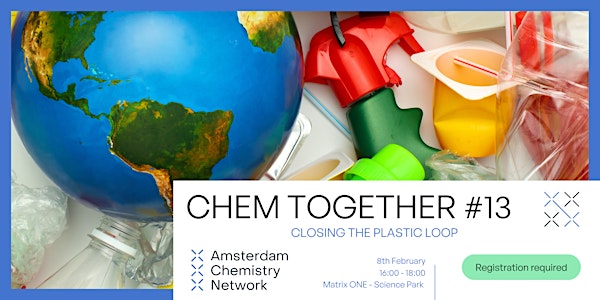 Chem Together #13
Let's talk about Circularity - The first 2023 theme is Closing the Plastic Loop. Join us! It is free.
When and where
Location
Science Park 301- Matrix One Science Park 1012 WX Amsterdam Netherlands
About this event
Chem Together is the event where chemistry professionals and students come together to share knowledge and make new connections.
The first edition of 2023 will bring 2 experts in sustainability to talk about circularity in the plastic system.
16.00-16.10: Word of welcome by ACN
16.10-16.35: Martin van Dord (NRK) - Circular Plastics NL: 500M euro to close the Dutch plastic loop
16.35-17.00: Prof. Gert-Jan Gruter (Avantium) - Shifting away from fossil- to biobased polyesters.
17.00-18.00: Drinks and networking
Chem Together #13 Speakers
Martin van Dord is an Industrial Designer. He has over 25 years of experience with entrepreneurship, product development and innovation management. In recent years Martin has been working as an innovation manager at NRK (Nederlandse Rubber-en Kunststofindustrie) Rubber & Plastics Industry and DPI Value Center. Always interested in themes such as recycling, circular economy, biopolymers & composites, and how (SME)-companies and researchers can join the program. Martin van Dord joins Chem Together#13 to present the Circular Plastics NL initiative from the Dutch Growth Fund. For this 8-year program, a total of 500 million euros will be invested in several programs and platforms, working towards 100% circularity of plastics by 2050.
Prof. Dr Gert-Jan Gruter is specialized in Catalysis, Bio-based chemistry, Polymers and sustainability. He is the CTO of Avantium, leading the Renewable Chemistries Business Unit. Since 2016 he is also a professor of Industrial Sustainable Chemistry at the University of Amsterdam. Prof. Gruter is the inventor of more than 100 patents and patent applications, and in 2014 he was elected 'European CTO of the year'. His work focuses on ground-breaking ways to create new types of polymers and chemicals using sustainable processes. Prof. Gruter will discuss the challenges of shifting away from fossil- to biobased polyesters using innovative synthesis strategies. A successful example is a conversion process of sugars into furandicarboxylic acid (FDCA), the precursor of PEF (polyethylene furanoate), a superior polyester with the potential to replace conventional PET.
The CHEM TOGETHER #13 will happen at Matrix One - Science Park 301 - Amsterdam. This is the new building with an entire focus on sustainability, and the perfect space to host our event.
Event language: English
Register Now to guarantee your spot.
More information: www.acnetwork.nl or info@acnework.nl
Do you want to know more about Chem Together? Click here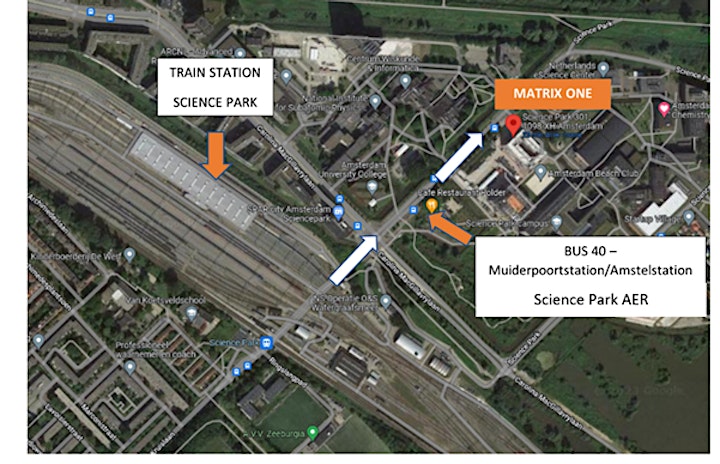 Agenda
4:00 PM - 6:00 PM
Chem Together #13