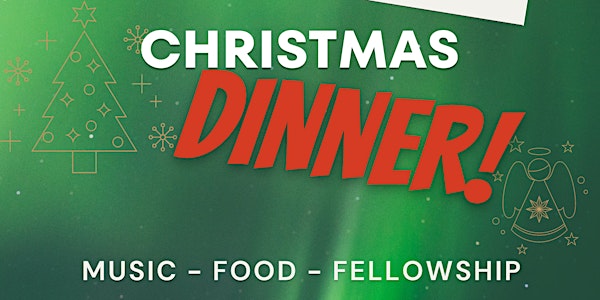 CHRISTMAS DINNER - Students and Refugees Sharing Spirit of Love
The purpose of the event is to share Christmas hopes and love with each other, especially for those who do not have family in the Netherland
When and where
Location
Leger des Heils Korps Leiden 66 Groenesteeg 3212 SR Leiden Netherlands
About this event
FREE OF CHARGE!!
The purpose of the event is to share Christmas hopes and love with each other, especially for foreigners who do not have family in the Netherlands.
International church of Leiden working together with the Salvation Army in Leiden and Christian student groups organize a Christmas feast for around 40 refugees and 30 international students who cannot go back home for Christmas.
Salvation Army (Leger des Heils) will help with the room and facilities for this events. Students will help with preparing the food, decorating the room, cleaning, music, and arranging the program.
PROGRAM:
18.00 - 18.30 : Inlopen (Walk in time with coffee and tea)
18.30 - 19.00 : Welcoming and Appetizer will be served
19.00 - 19.20 : Sharing from Ukraine
19.20 - 20.00 : Main dish
20.00 - 20.30 : Christmas carols
20.30 - 21.00 : Dessert and closing
If you want to ask for more details or to get further information, you may send email to:
andy@ichurchleiden.nl
betty.sari@ifes.nl
mariette.oppenhuizen@ifes.nl