Music can be a balm or a megaphone, and songs have been used to protest racism for decades.
About this event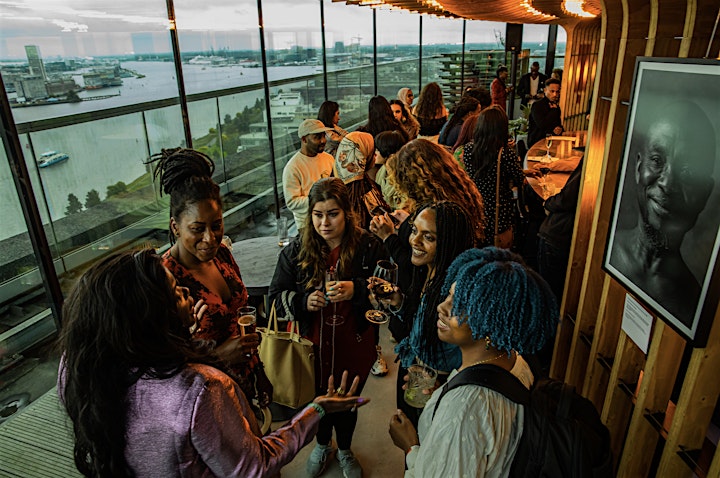 CJS x Black History Month: From Fight the Power to Freedom
Black artists have played a vital role in shaping music for hundreds of years - be it jazz, gospel, blues, hip-hop, or the invention of rock'n'roll.
Sadly, like in all other facets of life, those artists were by and large ripped off, taken advantage of, and never properly given their due. But while Black musicians have had to deal with racism from audiences and the industry alike, they haven't let it impact their artistry. Music can be a balm or a megaphone, and songs have been used to protest racism for decades. Sadly, as the past year has evidenced, those songs are just as relevant today.
At this installment of Creative Jam Sessions, we will hold space for those who are redefining the music industry through their work. Together, we'll examine how prejudices have attempted to constrain black creativity, participation and how musicians have fought back against the established order and have left long-lasting legacies of hope long after they've passed. We look to the future to discuss what each of us can do to better support these changes in the industry and focus on the solutions to these long-standing issues.
Meet Our Panel:
Maxine Penney (moderator) - Culture Manager - Inclusion, Equity & Diversity EMEA & APAC @MediaMonks and Founder of FreshhhConnections
Gaidaa - Hip-Hop Artist, Singer-Songwriter
Ghamte Shmidt - Creative Entrepreneur & Producer @Bureau Punt
Liz Bostock/ DJ Lady Deep - Music Curator, DJ, Artist, Event Manager @Laughning Buddha, @Hoxton
Ravi Amaratunga Hitchcock - Co-Founder of Soursop, Award-Winning Content Expert
Event timing:
Networking: 2-2:30pm
Insight talk: 2:30-5pm
Refreshments/bites/DJs: 5-10pm
See you on October 31 to Learn, Create, Connect, and JAM!
🚨🚨 COVID INFO!!!🚨🚨
Attending the event requires a negative COVID Test.
Please use this link to arrange your test 48hrs before the event: https://www.testenvoortoegang.org
The test will give you a QR code that you can use 24 hours after you receive the code.
You only can attend the event with a QR Code in the app CoronaCheck.
If you have been vaccinated, a test is not required. Upload proof of your vaccination onto the CoronaCheck App, instead.
Before entering please prepare your photo ID and the QR code/Vaccination Proof in your Corona Check App. We won't accept screenshots of any other test/vaccine document!
Organizer of CJS x Black History Month: From Fight the Power to Freedom