In this new program Claire and Orkun play works by Orkun Ağır, Calliope Tsoupaki and Nicoline Soeter.
About this event
The Spanish-Dutch violinist and soprano Claire Adams (*1996, Valencia) has a cartload of musical talent. She graduated from the AMPA in Tilburg and in 2019 she already received the Jacques de Leeuw Prize for young performing talents. She was part of the Music Hub Brabant in 2020. During her inspired performances, she combines her lyrical singing with a crystallized, mature violin sound. As a musician, she not only wants to make beautiful music, but also wants to show her own social involvement.
Orkun Ağır (*1990, Zwolle) is a Dutch composer, musician and music educator. He is partly self-taught and studied composition, bağlama and Ottoman music with Oscar van Dillen, Kemal Dinç and Kudsi Ergüner respectively at the conservatory in Rotterdam. Ağır is widely praised for the strong dramatic and introverted signature in his music and is internationally known for his chamber and solo works. An Australian reviewer wrote of the prelude for viola: "Ağır's Preludio is a lonely work imbued with passion. I hear echoes of Bartók, Ligeti and Penderecki." He received praise for the changes he made to his bağlama with his luthier. These changes, like the compositions he wrote, have made the instrument more concert-worthy in every way.
In this new program Claire and Orkun play works by Orkun Ağır (Canzoni su poesi di poeti Anatolici), Calliope Tsoupaki (Thin Air) and Nicoline Soeter (Onkalo) among others, as well as the first part of an exciting new work Orkun is writing for Claire.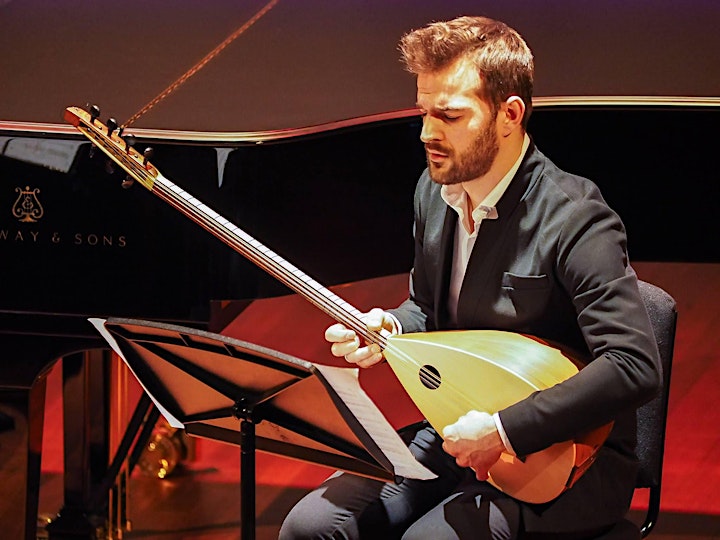 Organiser of Claire Adams violin and soprano & Orkun Ağır bağlama