Taller para aprehender cocina Mexicana !!!!
About this event
Taller para adolescentes para aprender las técnicas, ingredientes y secretos para preparar deliciosos platos; de la cocina mexicana. Acompáñame a viajar por México disfrutando de algunos platos clásicos de su Gastronomía y experimentando la alegría de comer sano y delicioso.
Soy Marcela Rojas, Chef de El Metate. Me encanta presentar los sabores mexicanos a la gente de Holanda y ofrecer alternativas para personas con restricciones dietéticas.
.
El componente lúdico para introducir las ventajas de una alimentación saludable es fundamental para niños y adolescentes, y lo tenemos en cuenta y lo practicamos en el Metate.
Los adolescentes fácilmente podrían caer en la oferta de productos patrocinados y acostumbrarse a comerlos con mucha frecuencia, alejándose de una dieta más saludable Este peligro podría minimizarse si aprenden a cocinar, ya que quienes aprenden a cocinar con método, adquieren hábitos nutricionales saludables. al mismo tiempo .
Además de los buenos hábitos alimentarios, promovemos valores como el respeto, la tolerancia, la responsabilidad y la comunicación.
Es fundamental reforzar estos valores en la adolescencia cuando se terminan las bases para una vida adulta plena.
Nuestro taller ofrece un platillo mexicano: Fajitas de pollo para hacer tacos o burritos y dos salsas típicas mexicanas para acompañar tus platillos
QUE APRENDERÁS
No es un secreto que la gastronomía despierta pasiones todos los días desde temprana edad, por eso el Metete ha diseñado un taller especial para niños y jóvenes que quieran aprender a cocinar, donde se les enseñan diferentes técnicas, términos y cortes a haz 4 recetas deliciosas. Con todo lo que aprenderás impresionarás a tus padres.
Puedes replicar fácilmente estas recetas en casa para sorprender a tu familia y amigos.
¿Qué platos prepararemos?
* Fajitas de pollo
para Tacos o Burritos
* Pico de gallo
* Guacamole
¿Que esta incluido?
• Todos los ingredientes y materiales para preparar los platos
• Refrescante agua de arroz "Horchata" (agua dulce)
• Una tabla de cortar grabada y un cuchillo de regalo.
* Recetas.
¿Qué traer?
• Una sonrisa con muchas ganas de divertirse cocinando
Protocolo corona.
Seguiremos el protocolo de formación segura de NOBSTRA, cada participante recibirá antes el protocolo con instrucciones para asistir al taller, el número de participantes está limitado para garantizar 1,5 metros de distancia Cada participante tendrá un espacio fijo durante la sesión.
Si se siente mal o tiene algún síntoma asociado al COVID-19, quédese en casa y cuídese.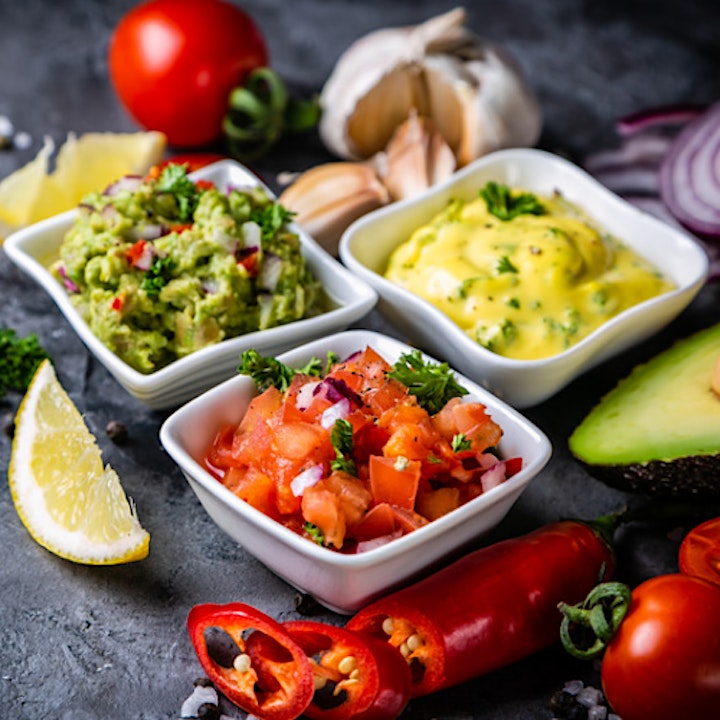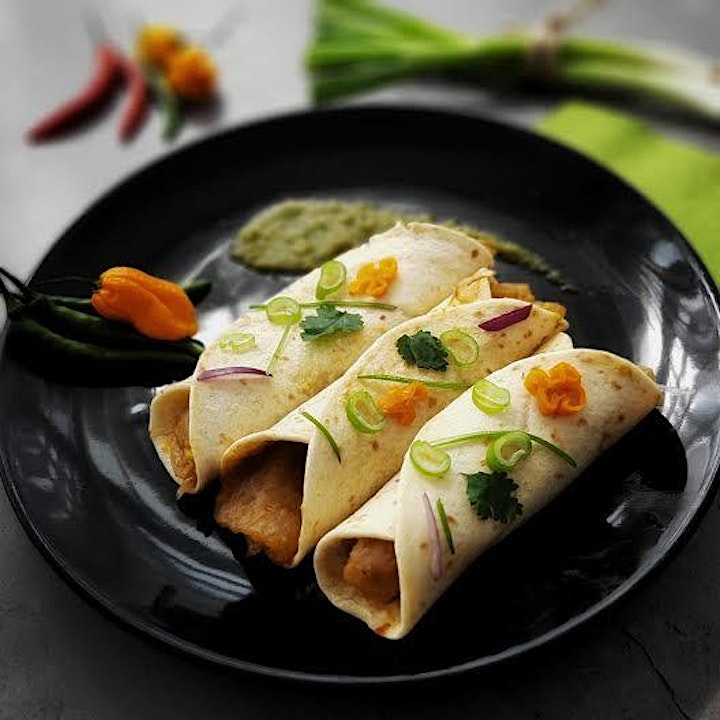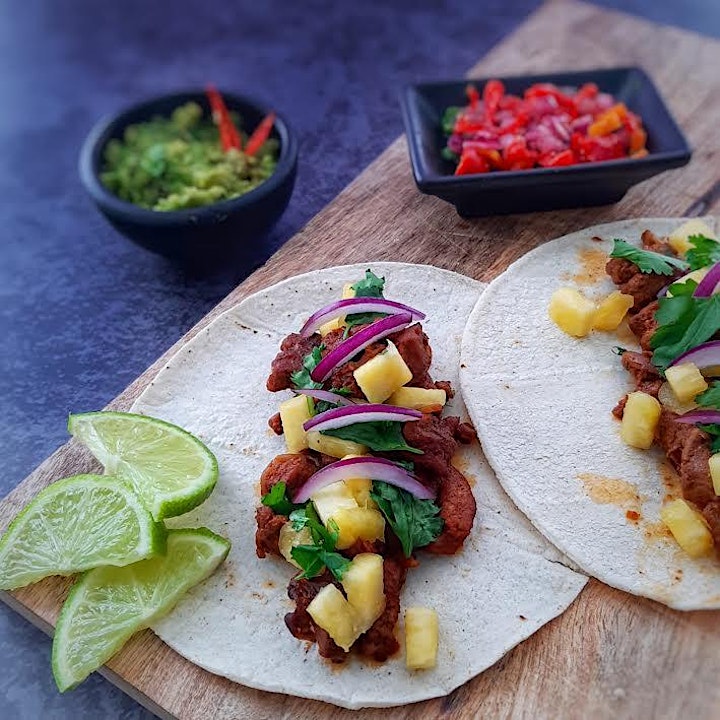 Workshop for teenagers to learn the techniques, ingredients and secrets to prepare delicious dishes; of Mexican cuisine. Join me to travel through Mexico enjoying some classic dishes of its Gastronomy and experiencing the joy of eating healthy and delicious.
I am Marcela Rojas, Chef of El Metate. I love introducing Mexican flavors to the people of Holland and offering alternatives for people with dietary restrictions.
.
The playful component to introduce the advantages of a healthy diet is essential for children and adolescents, and we keep that in mind and practice it at the Metate.
Adolescents could easily fall into the offer of sponsored products and get used to eating them very frequently, moving away from a healthier diet This danger could be minimized if they learn to cook, since those who learn how to cook with method, acquire healthy nutritional habits at the same time .
In addition to good eating habits, we promote values such as respect, tolerance, responsibility and communication.
It is essential to reinforce these values in adolescence when the foundations for a full adult life are finished.
Our workshop offers a Mexican dish: Chicken fajitas to make tacos or burritos and two typical Mexican sauces to accompany your dishes
WHAT WILL YOU LEARN
It is not a secret that gastronomy awakens passions every day from an early age, that is why the Metete has designed a special workshop for children and young people who want to learn to cook, where they are taught different techniques, terms, and cuts to make 4 delicious recipes. With everything you will learn you will impress your parents.
You can easily replicate these recipes at home to surprise your family and friends.
What dishes will we prepare?
* Chicken fajitas
for Tacos or Burritos
* Pico de Gallo
*Guacamole
What is included?
• All the ingredients and materials to prepare the dishes
• Refreshing rice water "Horchata" (fresh water)
• An engraved cutting board and a knife as a gift.
*     Recipes.
What Brig?
 • A smile really wanting to have fun cooking
Corona protocol.
We will follow the protocol for safe training by NOBSTRA, each participant will receive the protocol before with instructions for attending the workshop.The number of participants is limited to guarantee 1.5 meters distance. Each participant will have a fixed space during the session.
If you feel bad or have any symptoms associated to COVID-19 please stay home and take care of yourself.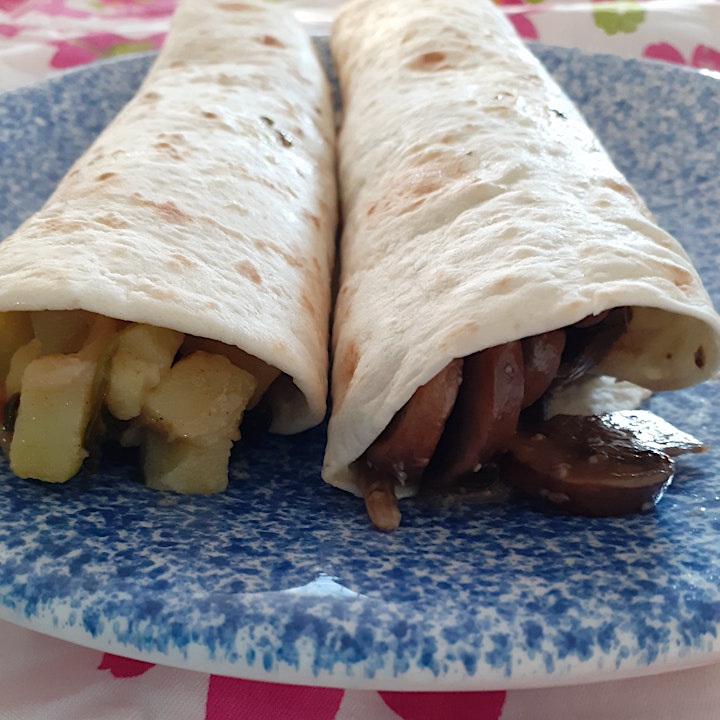 None