Panel discussion with first-hand insights into the IPCC-report
About this event
The recent publication of the first part of the 6th IPCC report has attracted a lot of attention. The message is clear: Our planet is in a 'code red' situation and immediate and large-scale reductions in CO2 emissions are necessary to limit global warming to 1.5 degrees. The effects of hazards like heat and drought have become more severe, while disastrous tipping points remain a constant threat. But there is also a window of opportunity for climate action and deep societal transformation. However, all actors are now needed to scale- and speed-up the transition.
We invite you to a panel discussion with first-hand insights into the report from one of the lead authors, Prof. Bart van den Hurk, followed by a discussion among our guest speakers about the necessary measures that have to be taken now from the perspective of the youth, universities and the international community.
Agenda:
16.00h Arrival
16.00h Welcome by Prof. Philipp Pattberg (Amsterdam Sustainability Institute)
16.10h Summary of the IPCC report by Prof. Bart van den Hurk (Deltares, VU Amsterdam)
16.25h Panel discussion on the role of the youth, universities and the international community
17.00h Summary and closing
Speakers:
Bart van den Hurk has a PhD on land surface modelling, obtained in Wageningen in 1996. He has worked at the Dutch Meteorological institute KNMI in model development for numerical weather prediction, as climate scenario developer, and as head of the department on model development and climate research. He is Lead Author of the 6th IPCC Assessment Report (WG-I). Currently he works as strategic research manager at Deltares, Delft, and is part-time professor of climate/socio-ecologic interactions at VU IVM.
More information: https://www.linkedin.com/in/bart-van-den-hurk-22867519/
Philip Pattberg is a full professor and chair of transnational environmental governance and policy at the Institute for Environmental Studies (IVM), Vrije Universiteit Amsterdam (VU), The Netherlands. Philipp is also head of the environmental policy analysis department (EPA) and scientific director of the Amsterdam Sustainability Institute (ASI), the VU's inter-faculty research institute on sustainability.
More information: https://research.vu.nl/en/persons/ph-pattberg
Tessa Dool is a recent graduate of a bachelor's program in sustainability and is passionate about climate justice, biodiversity conservation and youth participation. As board member Projects at Jonge Klimaatbeweging and COO at UnPlastic Education she works to raise awareness about climate change and plastic pollution. Her goal is to represent the voice of the younger generation in environmental discourse to promote a sustainable future.
More information: https://www.linkedin.com/in/tessa-dool/
Ivar Maas is a member of the VU strategy team and the lead sustainability at the VU Amsterdam, where he is responsible for the sustainable transition of the entire University. He has developed sustainability courses for the A Broader Mind programme and teaches in the honours programme. Additionally, he is the chair of the Sustainability workgroup for members of GroenLinks Amsterdam. He holds a master's degree in Social Psychology and Environment and Resource Management.
More information: https://www.linkedin.com/in/ivar-maas-545449b6/
This events marks the kick off for our new lecture series that highlights each of the 17 SDGs (we have thus already covered SDG 13 Climate Action). We are teaming up with Active8-Planet, an Erasmus+-funded programme that aims to research unconventional approaches towards learning in higher education that would empower students towards future-oriented sustainability actions and transform the university research and knowledge in planet-centred interventions.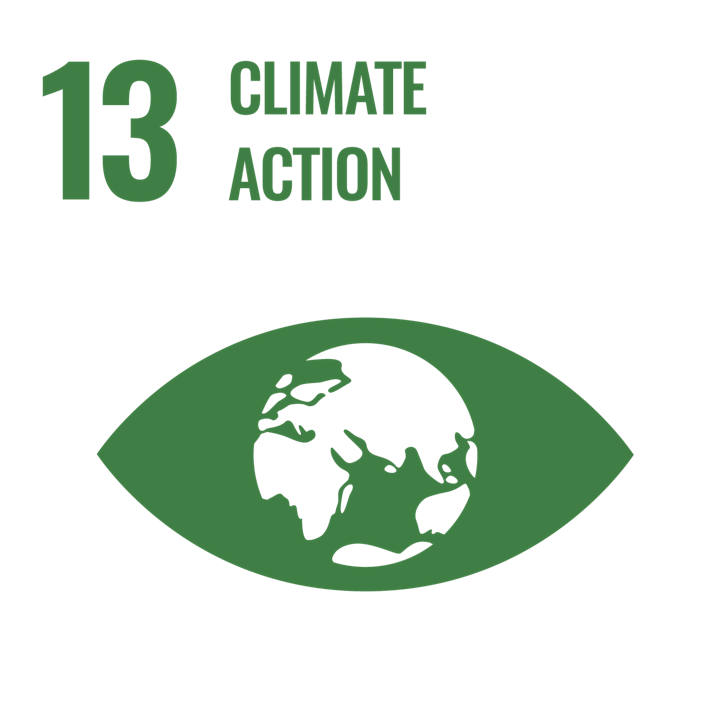 Organiser of Code red for humanity: The IPCC report and its consequences