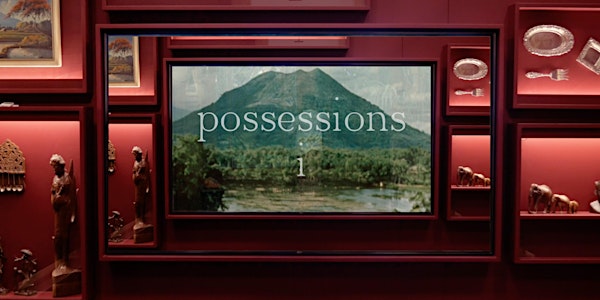 Colonial Spectres #1 | And Other Spectres x Thursday Night Live!
Conversation on the histories of objects that were collected in, during and after the Dutch colonial rule of what is now known as Indonesia
About this event
Janilda Bartolomeu (researcher and filmmaker) invites Caroline Drieënhuizen (historian), Amanda Pinatih (curator) and Robin Hartanto Honggare (scholar) to discuss the contested histories connected to object collection in, during and after the Dutch colonial rule in the former Dutch East Indies for the first iteration of Colonial Spectres.
Colonial Spectres takes as a departure point speculation of the Dutch colonial elite bringing back haunted objects from the former Dutch East Indies (now known as Indonesia) and a close reading of the 1900 novel De Stille Kracht (translation: The Hidden Force) by the Dutch writer Louis Couperus.
The aim of this three-part series is to develop a cultural reading of the colonial "spectres" both as an embodied presence and as memories intertwined within bodies, material spaces and objects both in Indonesia and The Netherlands.
These themes will be explored through the lenses of object collections, spectral tropicalism, pre-colonial folklore and early twentieth century occultism. Here, colonial spectres take center-stage to instigate decolonial perspectives.
For more information on the event and the speakers, visit our website.