Event Information
Refund Policy
Contact the organizer to request a refund.
Eventbrite's fee is nonrefundable.
About this Event
English translation below for our international friends
Heb je ooit rondgelopen op Sectie-C en gedacht:
"Deze plek zou met meer groen nog beter zijn?" 🌱
Nou, je bent niet de enige!
Daarom nodigen we je graag uit om deel te nemen aan onze drie dagen durende strategische brainstorm Color it green 💚, waar we prototypes gaan maken en plannen smeden om Sectie-C groen te kleuren!
Op dag 1 (17-06-2021) is het onderwerp Water: voortbouwend op een concept uit de Global Goals Jam 2020, hoe kunnen we overstromingen tegengaan door natuurlijke, gemeenschappelijke oplossingen?
Op dag 2 (18-06-2021) richten we ons op Urban farming: wederom voortbouwend op de Global Goals Jam 2020, hoe kan de gemeenschap zorgen voor een eigen stadsboerderij, het verbouwen van groenten en specerijen?
Op dag 3 (19-06-2021) brainstormen we over Tiny Forests: hoe kunnen we een klein stukje paradijs bouwen en biodiversiteit stimuleren?
Veelgestelde vragen
Wie organiseert dit initiatief?
Coöperatie 040, De Chocolademeisjes en tini studio zijn de drie organisaties die samenwerken om Color it green 💚 te organiseren.
Wie steunen dit initiatief?
We krijgen steun van Gemeente Eindhoven via de subsidie Sustainable Development Goals, omdat dit initiatief gericht is op het aanpakken van Doel 15 (Leven op land) en Doel 13 (Klimaatactie) in het kader van de Eindhovense ambities.
Dit initiatief wordt mede mogelijk gemaakt dankzij de samenwerking tussen Focus Real Estate, de Stichting en Vereniging Sectie-C, Helicon en Snelbinders.
Is dit een online of fysiek evenement?
We hopen een fysiek evenement te kunnen organiser op het Sectie-C terrein, met het in acht nemen van de Corona voorzorgsmaatregelen. Wij houden je hiervan op de hoogte.
Is er eten aanwezig?
Met eene eigen bijdrage van €7,- kunnen we je de hele dag voorzien met de heerlijke, lokaal geproduceerde hapjes, drankjes en lunch van onze eigen Juuts.
Kan ik net zoveel dagen meedoen als ik wil?
Ja, voel je vrij om je ticket te boeken voor slechts één dag, twee dagen of de hele drie dagen.
Wat gebeurt er na deze brainstorm?
We organiseren een opvolgende tweedaagse sessie voor de deelnemers die zich hiervoor willen inzetten. We richten ons op eind augustus 2021 om onze eerste schop in de grond steken.
Have you ever wandered around Sectie-C and thought:
"This place would be even more awesome with more green?" 🌱
Well, you're not alone!
This is why we would like to invite you to take part in our three-day strategic brainstorm Color it green 💚, where we go hands-on by creating prototypes and plans to color Sectie-C green!
On day 1 (17-06-2021) the topic is Water: building upon a concept from the Global Goals Jam 2020, how could we mitigate summer flooding through natural, community driven solutions?
On day 2 (18-06-2021) we will focus on Urban farming: also building upon the Global Goals Jam 2020, how could the community take care of its own urban farm, growing vegetables and spices?
On day 3 (19-06-2021) we will brainstorm on Tiny Forests: can we build our little corner of paradise and bring back biodiversity?
Frequently Asked Questions
Who is organising this initiative?
Cooperatie040, De Chocolademeisjes and tini studio are the three organisations collaborating in order to make Color it green 💚 happen.
Who is supporting this initiative?
The initiative is supported by Gemeente Eindhoven through the Sustainable Development Goals subsidy, as this initiative aims to address Goal 15 (Life on land) and Goal13 (Climate Action) in the context of Eindhoven.
This initiative is also possible thanks to the great partnership of Focus Real Estate, the Stichting and Vereniging Sectie-C, Helicon and Snelbinders.
Is this a live or remote event?
We hope to be able to host a live event on the Sectie-C terrain with respect to the safety measures. We will keep you updated on this.
Is food provided?
With your contribution of €7,- we can keep you fed for the whole day with delicious, locally sourced snacks, drinks and lunch from our very own Juuts.
Can I join as many days as I want?
Yes, feel free to book your ticket for only one day, two days or whole three days.
What happens after this?
We are organising a follow-up two-day session for the participants that want to commit to make this happen. We aim to get our spades in the ground starting at the end of August 2021.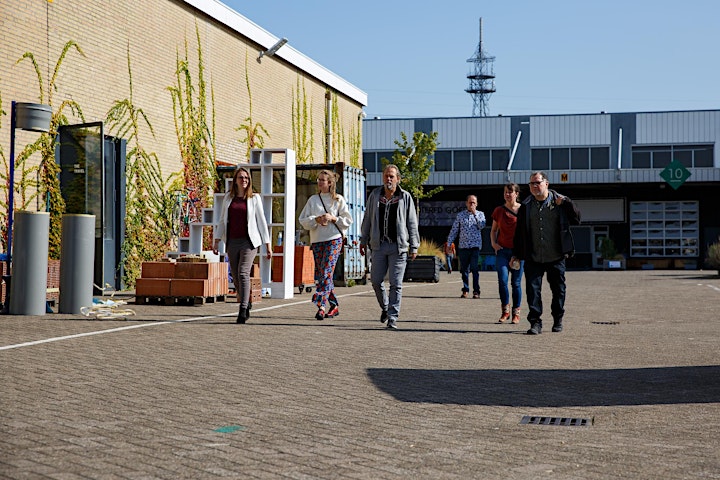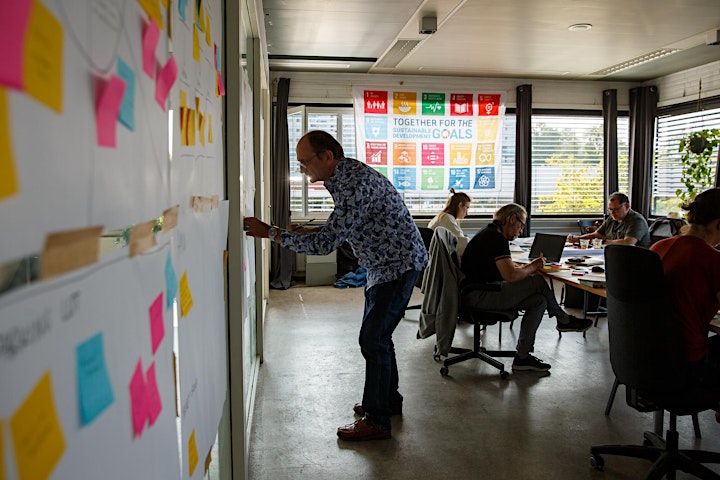 Refund Policy
Contact the organizer to request a refund.
Eventbrite's fee is nonrefundable.