Join our Community Event with De Haagse Horeca Tour! Enjoy meeting our community and get nice drinks and snacks in The Hague.
About this event
Join us on our first outdoor walking Community Event with De Haagse Horeca Tour!
We've organised a walking tour to meet each other and we are excited about it. Enjoy the presence of your fellow SBIC community colleagues in the beautiful city of The Hague.
De Haagse Horeca Tour is a self-guided food tour through The Hague. To comply to the corona rules, we will split into groups of four and follow the route past five restaurants, leaving at 5-minute intervals. At each restaurant you will receive a drink, a bite or both! During the walk, you'll also learn some fun facts about The Hague, sights you'll pass along the way and about the different cultures in the city.
You will discover The Hague following the Wereldreis Route - the World Tour Route, starting in Chinatown and walking around the center via the Hofkwartier, the Voorhout and the Spuikwartier.
What can you expect?
* Meet and get to know your community colleagues and other members of the SBIC community.
* Taste various nice drinks and snacks.
* Discover The Hague and do a bit of exercise :)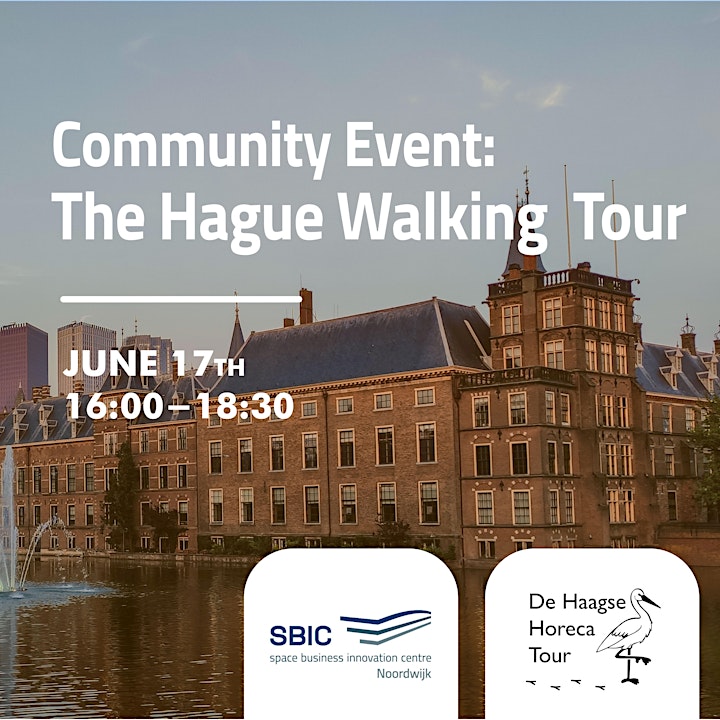 Organiser of Community Event: The Hague Walking Tour