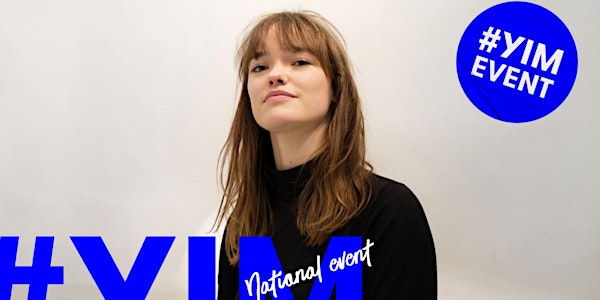 Community for Good | Young Impactmakers | National Event
You have about 80,000 hours in your career – That's a pretty significant portion of your life. Spend it on matters that matter to you.
About this event
Community for Good | Young Impactmakers National Event
You have about 80,000 hours in your career – That's a pretty significant portion of your life. This means your choice of career is not only one of the biggest drivers of your happiness, it's also your biggest opportunity to make a difference in the world.
As we all know, making this difference doesn't happen in isolation. It requires collective action. That's why you need a network to build on.
But how do you start building a network and how do you keep this network alive? What impactful communities are out there or how do you start your own community? What can be the positive effect of having a network? And how do you want to be recognized within your network?
These are difficult questions that we can help you with during our national Young Impactmakers Community for Good event.
What can you expect?
Next to the plenary and live-streamed opening & keynote from the CEO of Impact Hub Global Tatiana Glad, you can join the local sessions that will take place physically at different locations.
The event will be held in 5 cities, check out our cool programmes:
Amsterdam
'Community Building & Networking for Impact' @ The Student Hotel Amsterdam
During the workshop in Amsterdam you'll learn about communities and the value of community building, share your own ideas and experiences, work on a case-study about The Student Hotel and get in touch with other Young Impactmakers to expand your own network!
The Hague
'Workshop Community, community, community! ' @ The Hague Tech
You hear it everywhere, but what is it exactly and how can you leverage the power of communities to achieve your goals? We believe community is the answer to all your questions. During an interactive workshop we will work on how you can consciously use communities for your career or maybe you want to set up one yourself for your own startup?
Eindhoven
'Meet Area51, where local urban communities are born' @ Area51
Join us at Area51, the biggest skatepark of the Benelux and hotspot for many urban cultures and local communities to come together. Get ready for a tour in the skatepark, while listening to the stories of inspiring urban culture experts on how they build such a vibrant environment. And of course: closing with a drink on us and getting to know other impact makers.
Nijmegen
Workshop: 'Building community through building festival decors' @ Place to Belong
Time for some creative work! In this workshop you will meet the organization Place to Belong that helps young people with a distance to the labor market to provide them with work. They are a physical space where they work on cool projects for events and festivals, such as building and painting decorations. During this event you will work collectively work on one of the decor and get the chance to meet the local community.
Groningen
Workshop: Building an impact community @The Student Hotel Groningen
You are going for a career with impact. However?! What do you specifically look for when finding your perfect employer? And how do you build a network that you can rely on? Impact entrepreneur Bart Joling of marketing agency Ten Stripes helps you on your way with an enthusiastic and personal story. And he gives a practical workshop on building your network. Do you want to prepare? Then think about your personal core values.
What's in it for you?
>> Meet potential employees, co-founders or partners for your impact journey and of course meet a lot of like-minded people who are on the same impact mission as you are!
>> A lot of fun!
Sign-up now and get a free ticket for your city!