How Today's Entrepreneurs Use Continuous Innovation to Create Radically Successful Businesses
About this Event
In this event, you'll learn
Why you can't manage a startup like an established company
What your value and your growth hypothesis are and why you have to test both early on
How Dropbox built an MVP and validated it with 75,000 signups
The build, measure, learn loop you must go through again and again to succeed
What a pivot for a startup is and when one is necessary
Three different engines of growth and how many to bet on
Why you need a few core metrics and what they should be
About the Author
Eric Ries is an entrepreneur and author of the popular blog Startup Lessons Learned. He co-founded and served as CTO of IMVU, his third startup, and has had plenty of startup failures along the way. He is a frequent speaker at business events, has advised a number of startups, large companies, and venture capital firms on business and product strategy, and is an Entrepreneur-in-Residence at Harvard Business School. His Lean Startup methodology has been written about in the New York Times, the Wall Street Journal, the Harvard Business Review, the Huffington Post, and many blogs. He lives in San Francisco.
Overview
Understanding how the world of business works and the methods you should use in getting to the promised land is the true meaning of going lean. In The Lean Startup:How Today's Entrepreneurs Use Continuous Innovation to Create Radically Successful Businesses, Eric Riles gives us his scientific approach on how to create and manage a startup to grow at lightning speed – successfully.
According to Eric, "Using the Lean Startup approach, companies can create order, not chaos by providing tools to test a vision continuously," which ultimately means you need to work smarter, not harder regardless of company size.
"The Lean Startup is a new way of looking at the development of innovative new products that emphasizes fast iteration and customer insight, a huge vision, and great ambition, all at the same time."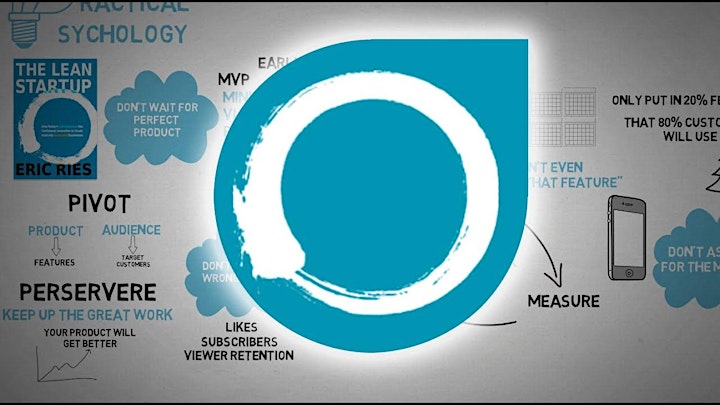 The concept of the book is that anyone can have a successful business when you do the work and apply the formula if they remember the key principles: entrepreneurs are everywhere, entrepreneurship is management, validated learning, build-measure-learn; and innovation accounting.