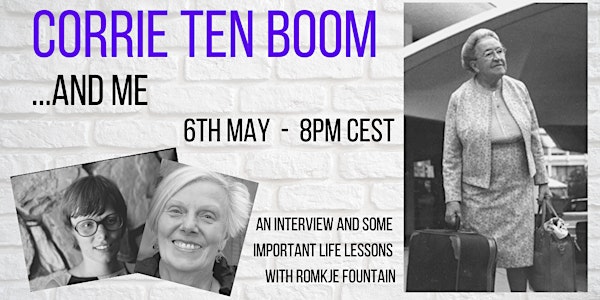 Corrie Ten Boom... And Me
An interview and some important life lessons with Romkje Fountain. The interview will be followed by a Q&A time via YouTube live chat.
About this event
This event will be streamed via our YouTube channel.
Follow the link below to access the YouTube stream and have the opportinutiy to take part in the Q&A session. A valid google account is required to submit questions, but not to simply view the event.
Click here to access the livestream...
Remember to subscribe to our YouTube channel to be alterted of our future content and short videos.