Event Information
Refund Policy
Refunds up to 7 days before event
Description
Welcome to our second revolutionary fun networking event 'Creating Valuable Connections'. Topic this time: 'Business for Brain, Body and Soul'. Expect inspiring authentic entrepreneurs sharing their talents, business secrets and demonstrating their skills.
Because WE love to pay it forward and WE know that giving back is the best way to grow a fruitful network.
The first edition of 'Creating Valuable Connections' proved to have an abuandance of good vibes, open minds and laughter. This (and the delicious food off course ;-)) tastes for more!
It would be wonderful to grow a BIG tribe of authentic relating people in business. We (KW9 and WE Club) love to provide the home where WE can all come together and freely share what sets us on fire.
Impression of the first KWEvent: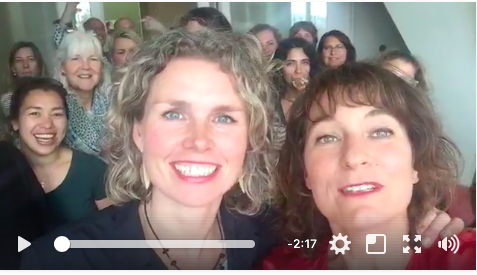 Meet your connections face to face and get inspired by people in your wider network. We will create the space where you can be authentic and comfortable. Enjoying good food and drinks in a boutique canal house setting. No awkwardness of formal networking and pitching your business, we will meet each other like friends and can be honest about what we need.
There will be 4 rounds of 30 minute taster workshops. Workshops start at 4, 5, 6 and 7PM. We organise and divide the workshop spaces between the hosts upon your arrival. Space size varies from 10 people to 4 people. First come first serve base. Buy a workshop ticket when you want to try out a new excersise or workshop demo and become extra visible.
This is unique and intimate event in a beautiful setting. Full house is maximum 75 participants. Ample opportunity and comfortable ways to authentically connect for introverts, HSP and conscious women and men on a mission. In between the workshops networking will be facilitated by Helene Spork - Owner of KW9, and Marja Godvliet -Founder of the WE Club.
You wil go home with:

• Insights and Aha moments - from experts in your network.
• New Connections - we will facilitate you to meet people who add value to your business
• Nurtured Body and Soul - Enjoy the delicious vegetarian food, wonderful setting and good people
Prices for host and particpants:
€37,50 INCL. BTW - BEST DEAL - Friends price - when you buy > two tickets at once.

€45,00 INCL. BTW When you buy a single ticket.
This includes free drinks, jammie snacks and delicious dinner!!! and all workshops. Wine and beer is available for a donation in our honesty box.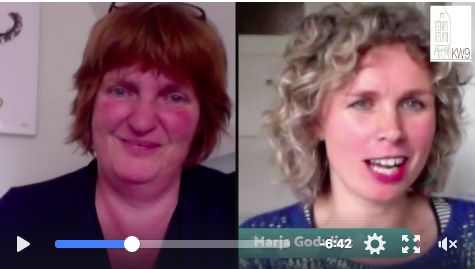 Watch this interview with Helene and Marja why this event is revolutionary!
You will greatly help us when you buy your ticket well in advance. This will allow us to have time and space to prepare for your arrival.
This happening provides the opportunity to re-connect after a wonderful lazy summer. This afternoon is about sharing what you LOVE doing and letting others experience your unique gifts. Connecting with others because they get to see the real YOU.
Meet and greet from 3:30-4:00PM, first workshop round starts at 4:00 PM. New workshop round every hour. Most valuable for everyone when you participate in the whole program.
--------------------------------------------------------------------
Prepare for this MeetUp and get my free tools to connect easily, and joyfully attract more business. http://bit.ly/IGNITEmyTRIBE
WE Connect & Rise together!

http://www.facebook.com/WEClubEU
Date and Time
Location
Refund Policy
Refunds up to 7 days before event